Bandit adds Pronar trommel screens and stackers to lineup
New product line to be on display at 2019 US Composting Council convention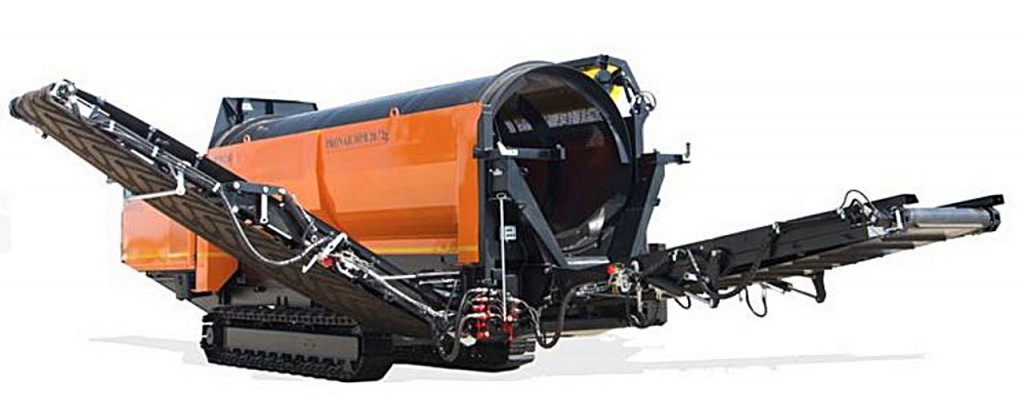 Bandit Industries, through a newly established partnership with Poland-based company, Pronar, Sp. z o.o., will commence offering select trommel screens and conveyor stackers. Bandit will unveil and demonstrate the Model 60 GT-HD stacker and the Model 7.24 GT trommel screen at the U.S. Composting Council's Conference and Tradeshow in Glendale, Arizona, from January 28-31.
"This partnership is very important for Bandit because it will broaden our product portfolio, and allow us to offer a more complete line of equipment for various markets," said Bandit General Manager Felipe Tamayo. "Pronar is one of the largest manufacturers of agricultural, compost, recycling equipment in world. The mix of products that our companies offer blend perfectly together."
According to Bandit, their company and Pronar share the same level of commitment to their customers - building machines to withstand the rigors of the job and backing every single machine with the full support of the factory.
The Model 7.24 GT (shown above) is a track-mounted or towable trommel screen that has some of the highest throughput in the industry. This trommel is capable of screening a variety of materials, including compost, urban wood waste, and biomass. Plus, operators can swap out the drum screens to meet a specific size requirement.
The Model 60 GT-HD stacker (above) is capable of moving up to 600 tons of material per hour, and able to stack material nearly 40 feet high, creating piles of material without the need of an additional loader or operator. The stacker can be mounted on tracks, making it easy to move around a grinding yard quickly.

Bandit's network of industrial equipment dealers will begin to offer these machines to their customers in 2019, and Bandit will begin to offer factory support.

"Our dealer network is very excited about this new line," Tamayo said. "And I think our customers will see the advantages of these two new machines as they become more familiar with them."
Pronar was founded in 1988 in northeastern Poland. Its owners founded the company focused on producing a wide range of machinery to across multiple industries. Bandit Industries was founded in 1983 in mid-Michigan, and today employs nearly 500 professionals to produce hand-fed and whole tree chippers, stump grinders, The Beast horizontal grinders, track carriers and skid-steerloader attachments.
Related Articles
For C&D recyclers, waste haulers, demolition contractors and landfills, there is a growing opportunity to profit from rethinking processes. Although every operation is different, by streamlining the front end of the C&D operation processes with purpose-built technologies, recyclers can tap into new end markets, accommodate higher material volumes, stay ahead of regulatory restrictions, increase recovery rates and add commodity revenue, while decreasing labor and other costs.
Download the new eBook to learn about:
Finding opportunities in the alternative to landfilling C&D
How facilities can increase their profits from C&D
Using the right C&D processing technology in the right locations