Evoquip to make an impact at world of Concrete 2019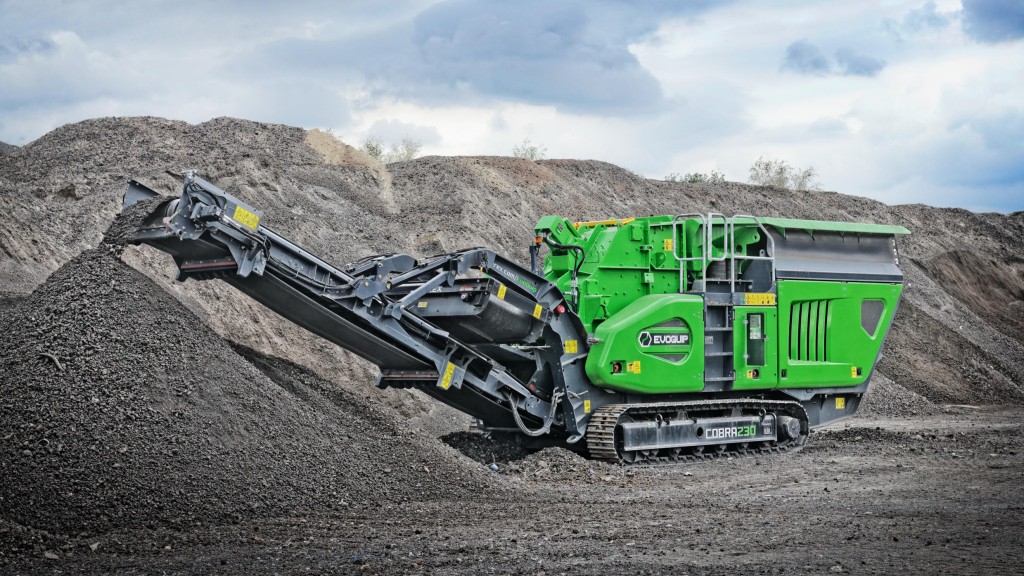 EvoQuip will make a return to World of Concrete 2019 and are going bigger than their debut in 2018. Specializing in compact mobile crushing and screening equipment, EvoQuip will showcase a Cobra 230 impact crusher. Experts from the brand will be on hand at booth C5174.
EvoQuip offers a comprehensive portfolio of products to address the needs of the compact crushing and screening markets. Matt Dickson, EvoQuip, Product Line Director said, "The Cobra 230 Impact Crusher is a machine that provides class leading productivity, unmatched versatility and excellent fuel efficiency. The quick set up times, simple intuitive operation and ease of transport make this machine an ideal solution for all applications."
Ease of use
The rapid set up time and intuitive control system on the Cobra 230 enables the operator to be crushing minutes after unloading the machine from the lorry. The operator can also adjust the crusher setting easily without the need for any tools via the user friendly hydraulic assist that is standard on the machine.
Optimal Material Flow
There are a number of key design features in the Cobra 230 that ensure an optimal material flow through the crushing process. As material moves from the feeder through the impactor onto the product belt, each section becomes wider ensuring an unrestricted flow. The excellent under crusher clearance, the short distance from the crusher discharge to the magnet and the ability to lower the product conveyor while running make the Cobra 230 the ideal machine in all applications.
Performance
The Cobra 230 uses an extremely fuel efficient and high performing direct drive system to power the impact crusher. This along with the two independent hydraulic controlled aprons allows the operator to optimize the material throughput and reduction whilst ensuring the best fuel efficiency.

Serviceability
Serviceability has been integral throughout the design and development of the Cobra 230. With ground level access to the engine, hydraulics, service and refueling points, it ensures maintenance is easy for the operator. This is further enhanced with features such as the hinged radiator pack and hinged diesel tank.
Compact Size
The compact footprint makes the Cobra 230 easy to transport and also makes it an ideal machine for working in urban areas.
EvoQuip machines can come directly to the jobsite to crush and screen the waste from demolition projects. When customers are not farming they can use EvoQuip equipment to demolish old farm buildings, process material for lanes, driveways or drainage projects. Certain models in the range can even be transported on an agricultural trailer and can overcome access issues on narrow lanes, country roads and remote access sites.
Company info
Related products