Eriez earns trademark registration for colour orange on suspended electromagnets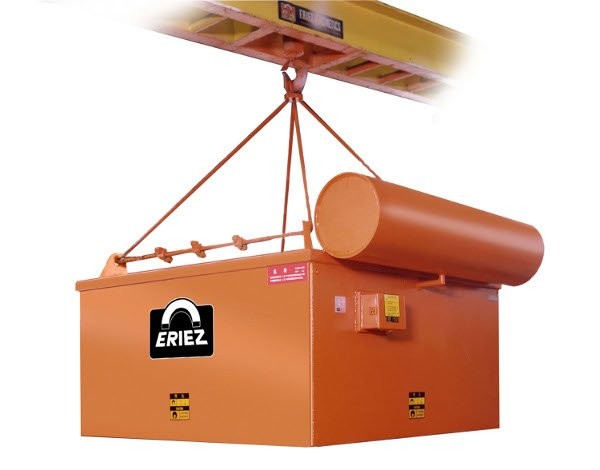 Eriez' suspended electromagnets have always stood out with their distinctive orange exteriors. Now the colour orange on SE magnets has been granted a trademark registration from the U.S. Patent and Trademark Office.
Trademark Registration Number 4,246,466 was issued for the colour of orange, for industrial machines, namely, magnetic separators in the form of suspended electromagnets for industrial use for separating magnetic solids in Class 7, according to the Patent and Trademark Office.
The trademark on the color orange applied to the exterior surface encompasses the entire line of Eriez' Suspended Electromagnets, which includes 23 magnet sizes, 69 standard models and hundreds of special designs for unique applications. The SE magnets remove damaging tramp metal from coal, limestone, sand, gravel, municipal waste, wood products, recycled materials, other ores and almost any conveyed nonferrous material.
"The color orange has been synonymous with Eriez since the company's beginning in 1942," says Charlie Ingram, VP Sales and Marketing. "The trademark registration for the color orange on our SE magnets gives us the opportunity to strengthen our branding even more in the marketplace. "
Eriez is recognized as world authority in advanced technology for magnetic, vibratory, inspection and flotation applications. The company's magnetic lift and separation, metal detection, x-ray, materials feeding, screening, conveying and controlling equipment have application in the process, metalworking, packaging, plastics, rubber, recycling, mining, aggregate and textile industries. Eriez manufactures and markets these products through 12 international facilities located on six continents.
Visit www.eriez.com.