​Startup YESS to offer customized stewardship services to Ontario businesses
Industry veterans to provide solutions and advice on efficient and responsible recovery and recycling of product and packaging waste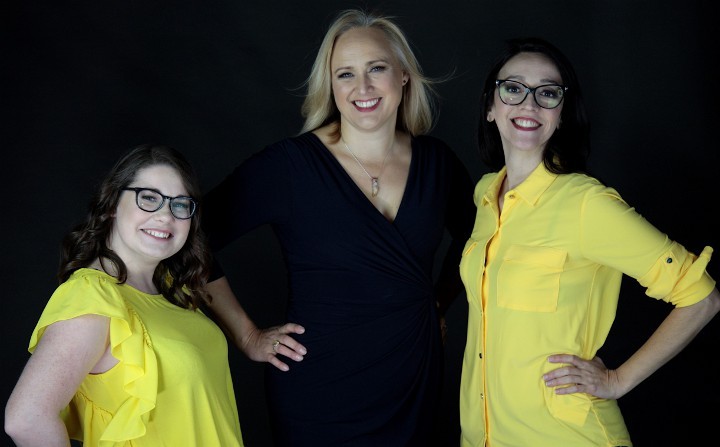 Burlington, Ontario-based YES Environmental Services & Solutions (YESS) is setting out to change the face of recycling in Canada. YESS is run by three experts in the waste management and product stewardship industry, who just happen to be women thriving in a predominately male-dominated business environment.
YESS President Sarah Webb, Operations Director Carmelina Macario and Customer Service Representative Megan Chivers have over 35 years of combined experience in developing and running waste management and product stewardship programs for both governments and business.
Together, these women are building one of Canada's first producer responsibility organizations (PROs) and providing their clients with customized services, solutions and advice on how to efficiently and responsibly recover and recycle product and packaging waste.
"We are helping our clients say YESS to a new way of doing business," says President Sarah Webb. "New environmental regulations and compliance requirements are emerging at an unparalleled rate across the country. Right now, for example, we are helping our clients transition their business to meet the new compliance obligations under Ontario's tire stewardship system, which is set to roll out in January 2019. The new regulations require them to collect, audit and report on the recovery of materials at the end of life."
Webb is considered an expert on the ever-changing compliance obligations of a vast ecosystem of products in Canada. She led the implementation of 88 product and environmental stewardship programs at Canadian Tire - one of Canada's best known and most trusted companies. She has also been a Director on several provincial recycling organizations, including the Tire Industry Council of Alberta Recycling Management Association, Product Care Association and Ontario Tire Stewardship.
More from Industry News
But we've been successfully sorting paper on the front end with optical sorters since 2005. Why have we been so successful? Because we know it's not JUST about the optical. We focus on your entire operation, so you make the most of your fiber line. Is your optical sorter living up to its potential? Call us at 203-967-1100 for a free system evaluation.
Traditionally, recyclers across Canada have sent a huge percentage of their recovered scrap metal to Hamilton, Ontario, or Pennsylvania in the U.S., via open-top rail cars and truck trailers. The scrap is then melted down and turned into new steel. This is still the case for much of our scrap steel, but recently the growing trend toward containerization has introduced new opportunities for efficient, cost-effective shipping of both non-ferrous and ferrous materials to overseas markets.