​Customer input and proven designs shape Morbark's latest grinders
1,000-hp class 6400XT includes many feature improvements including improved transportability and longer infeed bed with sloped sides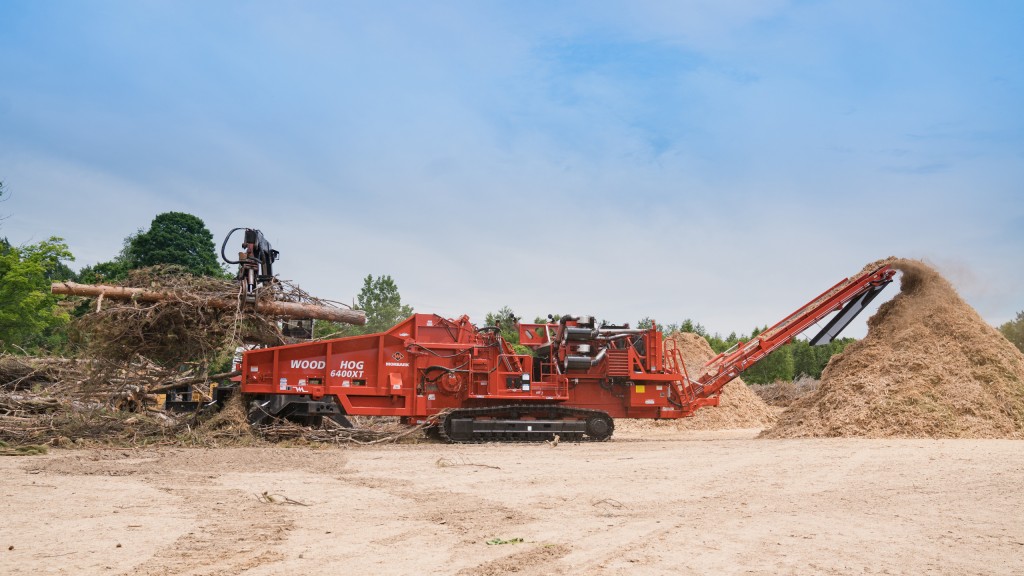 The 6400XT Wood Hog, introduced in May 2018 is the newest model in Morbark's next-generation platform of horizontal grinders.

"Morbark listened closely to our customers when we developed the 6400XT Wood Hog," said Michael Stanton, Morbark Director of Industrial Sales. "We took our previous proven design technology and added the features our customers want and the versatility they need when we created this high-production unit. Industry demands for high-production mobile units that meet stringent logistic restrictions but remain economically viable were the leading drivers during the design phase."
The 6400XT includes many feature improvements present in the smaller 3400XT, introduced in 2017. The infeed bed is 24 inches (60.96 cm) longer than previous Morbark grinders in the 1,000-plus horsepower range and has sloped sides. This configuration improves operator sight lines for more efficient loading of material. Standard on the 6400XT is a removable infeed chain return floor, which allows excess material to fall away to minimize the wear on the floor, bed chain and inserts, particularly useful in land-clearing or other applications with dirty material.
Also similar to the 3400XT is the focus on transportability. The 6400XT weighs in at less than 96,500 lb (43,772 kg) and measures 11'51/2" (3.49 m) wide with the standard Caterpillar 325L undercarriage with 600mm double grousers, allowing the unit to be transported to nearly all domestic and international markets.
"When we introduced the 3400XT last year, our customers responded very favorably," explained Stanton. "It had a major impact on the market, and so far the 6400XT has been as well received."
The 6400XT has several operator-friendly features focusing on accessibility for daily maintenance, including:
• The extended 31.5" wide (80 cm, 25% increase) platform between the hood and engine for ease of changing grates and access to diesel engine
• A fixed work platform for better access and safety during common grate and hammermill maintenance
• A hydraulic hinged door and hood locking system to provide quick access during grate changes — the hydraulics unlock with a simple turn of a knob
• A consolidated area for oil and hydraulic filters
• An independent hammermill drive tensioning system for ease of adjustment
• The larger feedwheel (40"/101.6 cm diameter, an increase of more than 15%), which raises 17" (43.2 cm) above the current 4600XL yoke and 11" (27.9 cm) above the 6600 yoke to allow better access to the hammermill during insert inspection
Another key improvement is the 42" x 61" (107 cm x 155 cm) solid-plate rotor with 3" (7.6 cm) retaining rods and a 42" (106.7 cm) tip swing. The standard hammer pattern is 18 hammers with 18 rakers, but like all Morbark rotors, it can be configured to multiple patterns for various application requirements.
The standard engine options for the 6400XT are the Caterpillar C27, 1,050-hp (783 kW) engine or Caterpillar C32, 1200-hp (895 kW) engine, both Tier 4 Final.
Morbark's proven and exclusive driveline protection system is standard on all Wood Hog models. The externally adjustable, break-away torque limiter helps to protect the driveline and hammermill from catastrophic damage caused by contaminants.
Morbark's Continued Innovation
The 6400XT Wood Hog is far from the only thing new at Morbark recently. In creating the X-series of next-generation Morbark equipment, the company has built upon proven designs and focused on minimizing downtime, increasing production and making improvements that will help contribute to customer success. Other models in the X-series are the 3400XT Wood Hog Horizontal Grinder, released in March 2017; the 50/48X Whole Tree Drum Chipper, released in May 2018; and the 23X Chiparvestor® Whole Tree Disc Chipper, released in September 2018.
"For these high-production machines, we focused on improving the experience for the customer," said Stanton. "Morbark has the largest and broadest product lines for the recycling market, and we continue to expand upon it. We deliver on our promise of making heavy-duty equipment that helps enable our customers to succeed."
Morbark also has been making significant changes on the Tree Care Products side of its business, beginning with the acquisition of Rayco Manufacturing, Inc., announced in November 2017.
The purchase of Rayco represented a significant move towards Morbark's strategic focus on broadening the range of tree care and industrial equipment, aftermarket parts, and service offered to its customers.
Dave Herr, Chief Executive Officer of Morbark, said at the time of the acquisition, "Rayco has a well-deserved reputation for providing customers with the equipment and service they demand and the value they deserve. That product innovation and dedication will continue without interruption. We are excited by what we can bring to Rayco in the way of our experiences, our dealer network and products to complement current Rayco equipment owners."
Since then, the company introduced two new Rayco gasoline/petrol engine stump cutters, the RG55 and RG80-R, and a new stump cutter trailer, the TRG, in September 2018, and will soon debut an updated line of brush chippers and other equipment models.
According to Morbark, the company continues to capitalize upon its strengths — innovative, robust and reliable products, a world-class dealer network, and the relentless practice of continuous improvement.
Related Articles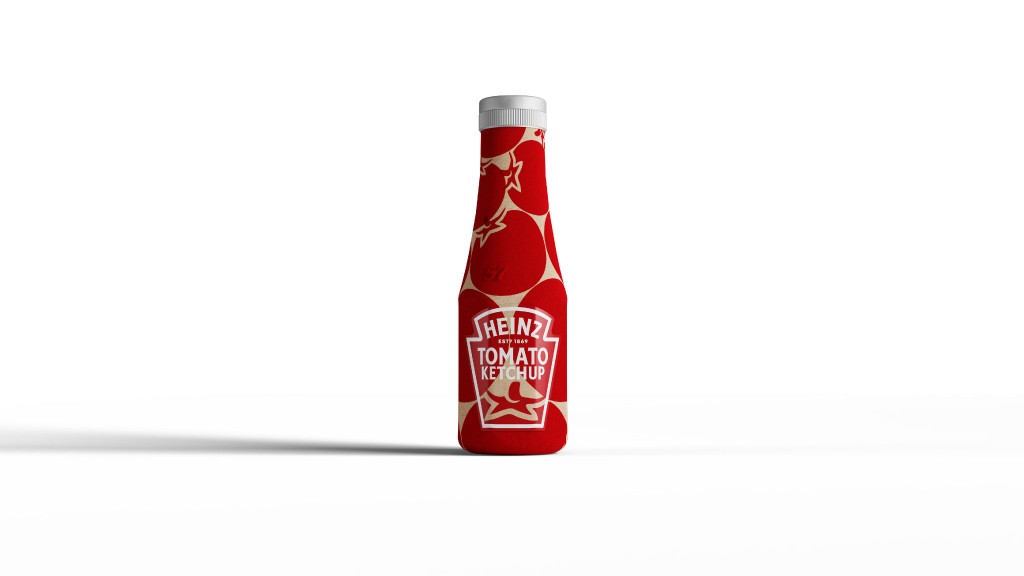 Kraft Heinz partners with Pulpex to develop and test recyclable paper condiment bottle