Morbark hosts 12th Demo Days, debuting new 23X Chiparvestor and showing latest grinders and chippers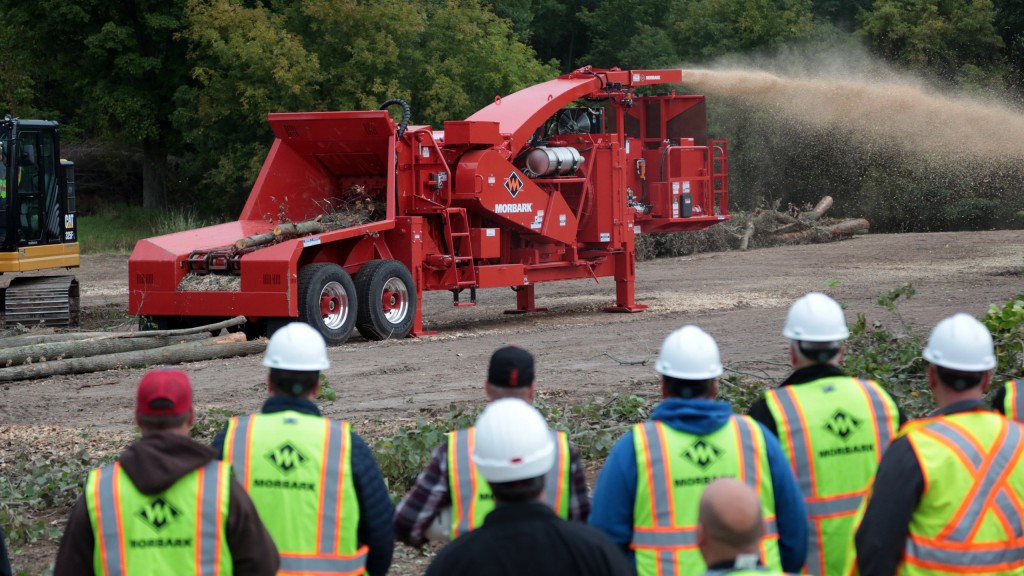 Morbark's Demo Days event always brings a great deal of excitement to the area and its guests, and this year was no exception! From September 26-28, Morbark welcomed more than 250 guests within the forestry, biomass, recycling, sawmill and tree care industries from 14 countries for its 12th Demo Days event!

Morbark has a world-class dealer network, and the company's Demo Days give their customers, as well as the other attendees, the opportunity to not only watch the equipment in action, but also meet the people who build and support the equipment as they see firsthand the manufacturing processes utilized. Events included factory tours, networking opportunities, vendor booths, and a chance to see the equipment up close.
But perhaps the most exciting aspect of this year's event was the introduction of the new 23X Chiparvestor!
"In designing the 23X Chiparvestor whole tree disc chipper, Morbark followed the same thought process and ideals as we did in creating the other X-series of next-generation Morbark equipment," said Michael Stanton, Morbark Director of Industrial Sales. "We took our previous proven design technology and focused on minimizing downtime, increasing production and making improvements that will help contribute to customer success."
Morbark has been producing mobile whole tree disc chippers since the 1970s, and like the previous Model 23 Chiparvestors, the 23X uses a 75″ (190.5 cm) diameter x 5″ (12.7 cm) thick chipper disc to chip large volumes of wood, while the built-in dirt separator with deflector keeps the end product clean.
Morbark Demo Days 2018
Demo Days events kicked off on Wednesday night with a Welcome Reception at Maple Creek Golf Course. Thursday focused on education, with a panel discussion about growing your business, featuring Jerry Sapp of Sapp's Land and Excavating, and Bill Gaston of Wood Resource Recovery. Attendees then had the opportunity to learn about Tier 4 Final Engines, Financing and Extended Service Contracts and Warranties, as well as take a tour through the Morbark factory and see firsthand the cutting-edge technologies, materials and processes used to manufacture the company's industrial and tree care equipment lines.
Since this is the first Morbark Demo Days after the company acquired Rayco in November 2017, participants were able to see a demonstration of Rayco forestry mulchers and aerial trimmer, and even try their hand at using the equipment! The event culminated today with demonstrations of equipment for the forestry, biomass, recycling and tree care markets.
The equipment models demonstrated included the new 23X Chiparvestor, as well as chippers, horizontal and tub grinders, and Rayco forestry trimmers, chippers and mulchers.
Company info
Related products