Why governments may ban food from landfills in their quest for zero waste
Harvest Power's Wayne Davis makes the case for anaerobic digestion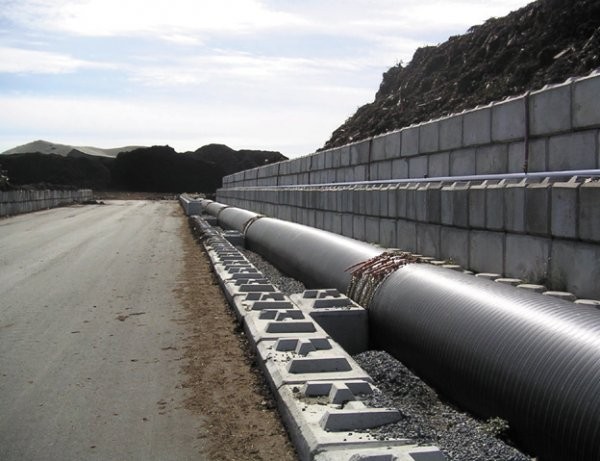 by Wayne Davis
Food waste comprises somewhere between one quarter and one half of the typical residential garbage can in the western world, making it one of the biggest targets for communities striving to reach zero waste. Now that many municipalities have realized the cost savings and environmental benefits of keeping waste materials out of landfills, many are starting to consider creative – and aggressive – ways to encourage diversion, including legislation to ban the disposal of food scraps. UK-based think tank CentreForum advocated for that solution in July, 2012, making headlines when it issued a report recommending that the UK ban all food scraps from landfills by 2020.
CentreForum's plan may seem radical, but when cost-effectiveness, renewable energy targets and other benefits are taken into account, it may also be the most sensible course of action. The key to making a food waste ban work is anaerobic digestion (AD): the technology that processes organic materials such as food scraps to create renewable energy and natural fertilizers.
According to CentreForum's report, this technology could produce more than 11 terawatts (TWh) of energy for the UK within the next decade, whereas the country produces 1.3 TWh of energy from AD today. The think tank outlines the obstacles preventing AD from reaching its full potential in the UK today, including limited access to organic feedstocks and high energy grid connection costs. The best way to overcome these barriers, CentreForum says, would be to enact a government-imposed ban on all food waste entering landfills.
While CentreForum argues convincingly in defense of a food waste ban in the UK, North America has its own set of issues when it comes to implementing AD. In fact, while the UK lags behind leading countries like Germany in AD advancement, they're still far ahead of the U.S. in adopting this crucial technology. The United States produced 541 million kWh of energy from farm-based anaerobic digesters in 2011 according to the EPA, while the American Biogas Council estimates that the potential for AD from farms is 8.8 Billion kWh. In the United States, landfilling is still seen as a more viable option than in the UK, which diverts more than half of its waste (compared to 30 percent in the U.S.).
North America can certainly catch up to Europe: evidence suggests that the U.S. and Canada are beginning to change cultural perceptions of organic materials. In 2011, Portland, Oregon became the first American city to ban weekly trash pickups, shifting to weekly collection of "green" waste – organic materials including food scraps and yard trimmings – and bi-weekly collection of garbage. Less than a year later, Portland's landfill waste had decreased 44 percent due to the new policy.
Biogas, a flexible, methane-based fuel created through AD, is increasingly popular in North America according to a recent study by Pike Research, which also estimated that the global market for biogas would double in size to $33 billion within the next decade.
In 2012 Harvest Power was working on the construction of two of the largest AD facilities in North America, both of which opened at the end of 2012. These "Energy Gardens" are using organic waste streams to produce renewable energy in the form of biogas and natural, nutrient-rich fertilizers and soils. The company's Energy Garden in Richmond, British Columbia (near Vancouver) recently received an Infrastructure 100: World Cities Edition Award from KPMG Global.
If AD facilities like these processed only half of the food waste created by the U.S. in a single year, the EPA estimates they would produce enough clean energy to power 2.5 million homes.
Governments may not be ready to completely ban organic materials from landfills just yet, but CentreForum's report is a sign for activists everywhere to start taking AD more seriously. The faster we embrace the value of organic materials and the opportunity of AD, the better our future looks, both economically and environmentally.
Wayne Davis is the Vice President of Incentives and Governmental Affairs for Harvest Power.