All-new MAXAM MS706 solid skid-steer tire features zero maintenance and extreme durability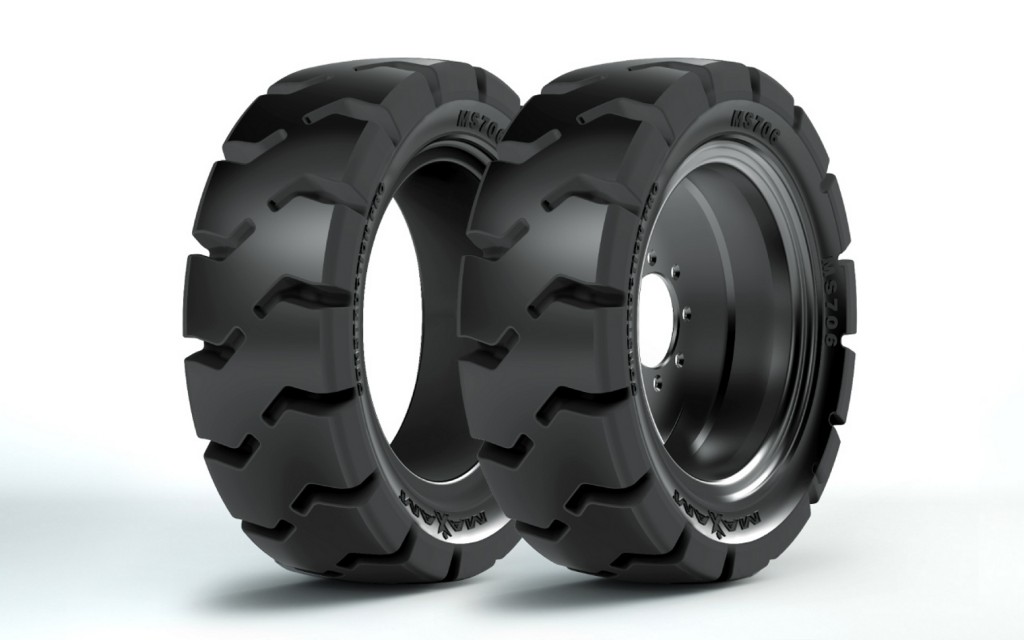 The new MAXAM MS706 CONSTRUCTION PRO solid skid-steer tire is ideal for the most extreme applications. According to MAXAM Tire North America, the all-new MS706 features extra deep tread, allowing for 3 to 5 times longer tire life versus traditional pneumatic tires with a more robust tread pattern specifically designed for harsh working applications, including asphalt recycling, road paving, concrete work and metal recycling centres.
"The MAXAM MS706 uses internal steel reinforcement rings to eliminate wheel slip and offers incredibly balanced performance by combining smooth ride, terrific traction and extreme durability in one proven package," explains Jimmy McDonnell, VP of Sales & Marketing at MAXAM Tire North America. "Utilizing our industry leading MAXAM 3-stage 100% rubber construction process, the MS706 uses a pure rubber base with a heat dissipating cushion center compound and a solid tread centerline for smoother running on hard ground with better chunk resistance over rough surfaces. The zero-maintenance solid construction also eliminates the threat of flat tires often and downtime caused by punctures or sidewall damage, while also ending the need for time consuming air pressure checks."
These tires are delivered pre-mounted, directly from MAXAM, as a complete all-in-one wheel and tire solution. the MS706 allows for quick and simple bolt-on installation, and is also demountable, as the tire itself can be purchased separately for future replacement.
Company info
Related products