PMR introduces catalytic converter inventory management tool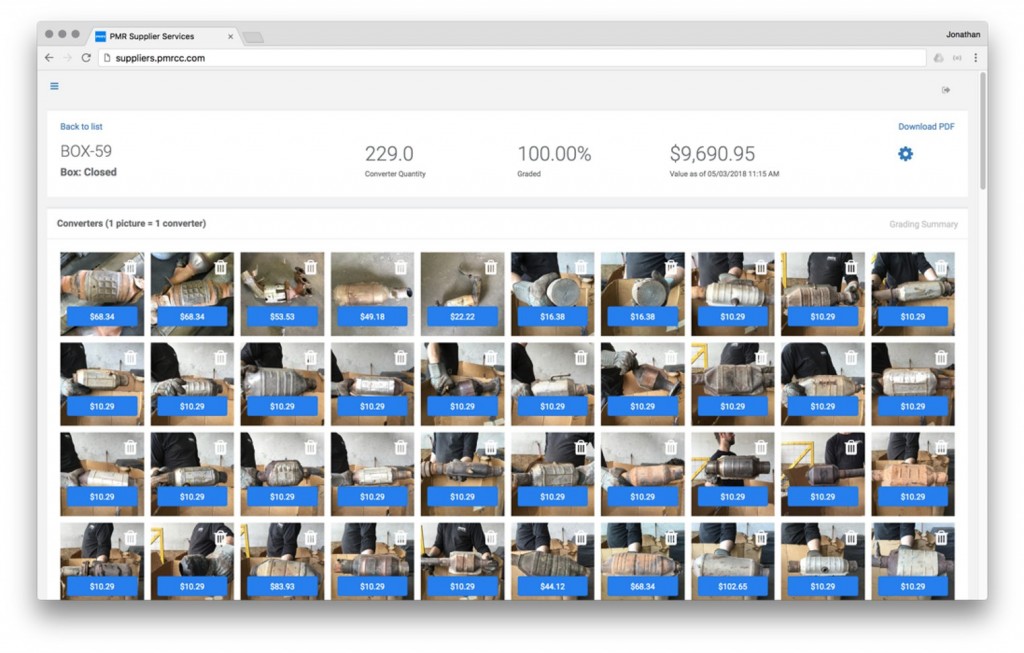 PMR, a leading processor in catalytic converter recycling for over 20 years, has introduced a new inventory management tool, available to suppliers, located in the company's web-based Supplier Services Platform (SSP). The new tool allows PMR suppliers to keep track of their converter units by inventorying boxes of their physical on-site material.
Users simply create a box in the system, name it and upload converter photos one by one. As photos are added to a box, PMR's grading team grades material and provides converter count, with grading percent completion as well as box value clearly identified on top of each photo inventory. According to PMR, users can then access a complete inventory including total converter count, total value and average price per unit.
Additionally this inventory tool allows companies to:
- Secure their material and have confidence in true inventory statistics.
- Keep track of real updated market pricing in relation to present and past inventory.
- Analyze inventory progression in real time.
- Know what material is on their lot and manage/track multi-location inventories.
The supplier services platform is available to PMR suppliers, which are provided with access credentials and can login through the PMR website. Trial access to the system is also available.