Sweden-based ​Enviro signs MoU with Treadcraft on tire recycling plant in Buffalo
New recycling plant to process a minimum of 30,000 tonnes of end-of-life tyres per year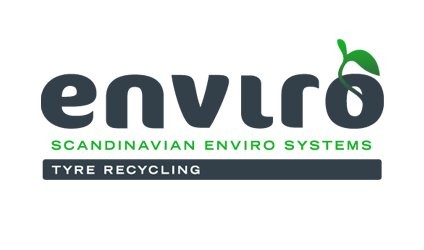 Scandinavian Enviro Systems AB (Enviro) has signed an MoU (Memorandum of Understanding) with Treadcraft Limited to establish a new recycling plant in the city of Buffalo, New York. The contracting party, Treadcraft Limited, based out of Wainfleet, Ontario, was incorporated in 2007, and is today active on the North American market. According to Sweden-based Enviro the agreement is valid for a period of 6 months and applies to a recycling plant of minimum 30,000 tonnes of end-of-life tyres per year, and the project has great support from both the State of New York and the city of Buffalo. The ambition is to start the project at the end of this year, according to Thomas Sörensson, CEO of Enviro.
"The collaboration will produce a full scale facility, capable of processing a minimum of 30,000 tons of scrap tire material annually, located in the Buffalo, New York area, close to international transportation routes for ease of materials transportation to and from the facility," said Terry Gilmore, President of Treadcraft Limited.

Treadcraft says they are pleased to partner with Scandinavian Enviro Systems of Sweden and their process to produce valuable recycled carbon black for industry from this waste tire material. Treadcraft is working closely with large industrial companies, in several sectors, to introduce the economic and environmental benefits of recycled carbon black produced by the Scandinavian Enviro Systems' process.
According to Enviro, the project has great support from the state, regional, and local officials in the Buffalo Niagara Region (New York) who believe the Scandinavian Enviro Systems business fits with their long term plan to reform their heavy industrial past with the new "green" industries of the future."
More from Tire Recycling
Single-Ram and II-Ram High-Capacity Balers
At Machinex, we've been designing sorting systems for over 35 years, so we know how essential it is for MRF operators to have a baler they can trust and not worry about its operational reliability. This is why we design and manufacture reliable single-ram and II-ram high-capacity balers to specifically help optimize their operations.
Watch the video of our expert who presents the main features of Machinex balers delivering these important benefits:
Easy & accessible maintenance
Reduced maintenance & bale handling costs
Energy savings
Optimal bale density
For C&D recyclers, waste haulers, demolition contractors and landfills, there is a growing opportunity to profit from rethinking processes. Although every operation is different, by streamlining the front end of the C&D operation processes with purpose-built technologies, recyclers can tap into new end markets, accommodate higher material volumes, stay ahead of regulatory restrictions, increase recovery rates and add commodity revenue, while decreasing labor and other costs.
Download the new eBook to learn about:
Finding opportunities in the alternative to landfilling C&D
How facilities can increase their profits from C&D
Using the right C&D processing technology in the right locations