SamurAI sorting robot slashes need for manual labour at single-stream facility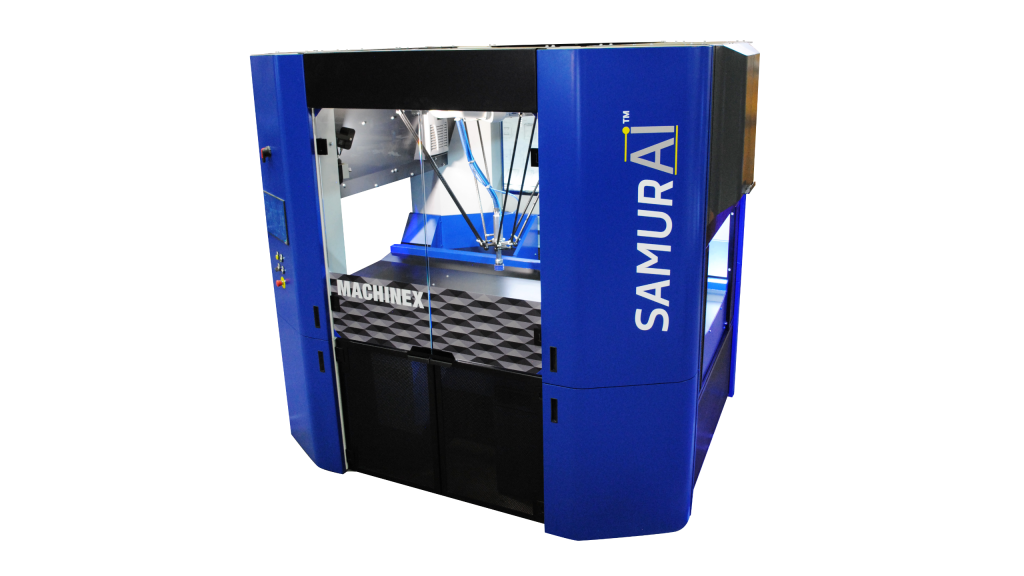 Lakeshore Recycling Systems (LRS), an independent recycling and waste diversion provider, announced the installation of the new Machinex SamurAI at its Heartland Recycling Center.
Featuring a unique four articulations robot, this machine employs artificial intelligence technology to identify materials for an accurate, positive product recovery or a precise quality control function. The AI operates according to a pre-determined order of task hierarchy and continues to improve and learn from operating experience to assure maximum recognition efficiency.
The SamurAI technology will reduce LRS' reliance on manual labour in the single-stream recycling facility, which in turn decreases the operation costs while improving productivity.
"We developed this technology further to always answer the evolution of the market needs. Machinex has nearly 35 years of knowledge and experience in the waste and recycling industry, developing and integrating technologies in material recovery facilities, thus ensuring that our clients always remain ahead of the market," said Pierre Pare, CEO of Machinex Group. "We are excited to expand our partnership with LRS and happy to provide them with new technology to further their mission."
The SamurAI at LRS' facility, located in Forest View, Illinois, will be the first machine installed in the United States.
"LRS continues to look for innovative solutions to help us improve our sustainability efforts. With the SamurAI technology, we are now able to sort, separate and allocate recyclable items more quickly than before. With this new technology, LRS is able to contribute more to preserving the Earth and providing innovative as well as environmentally responsible waste and recycling solutions," said LRS' CEO Alan T. Handley.
Company info
Related products