Pellenc ST's latest top speed option sorts film at 4.5m/s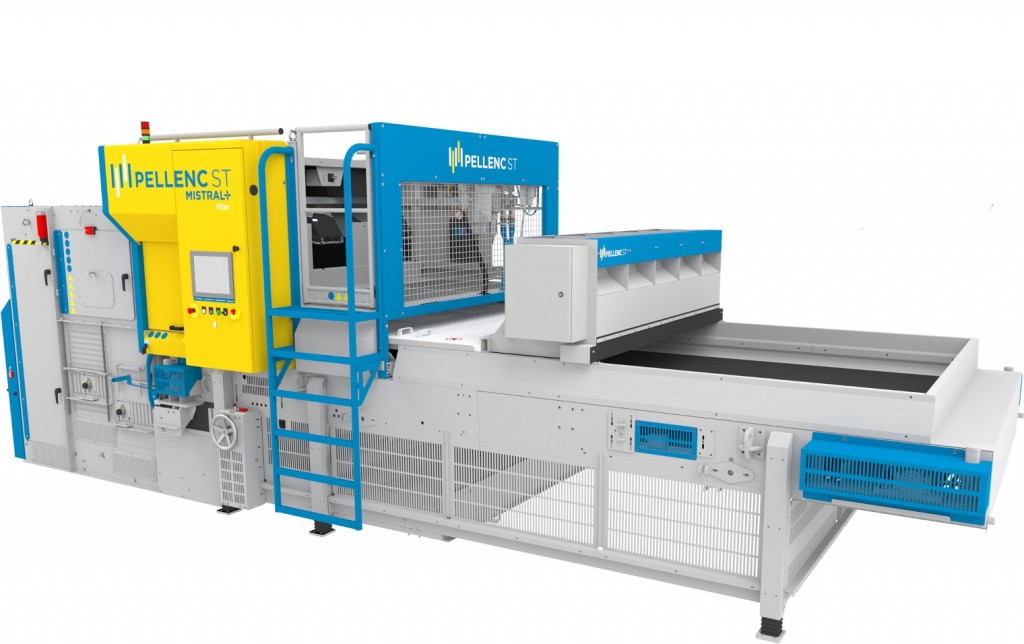 Pellenc ST's latest version films-sorting machine, Mistral+ Film Top Speed addresses one of the key requirements of LDPE recyclers - higher capacities. A standard optical sorter, without LDPE-specific features, can usually sort 1.5 tph input materials. According to Pellenc ST, the Mistral+ Film Top Speed was aimed at reaching capacities up to 4.5 tph.

The driver behind the capacity enhancement is the speed of the infeed conveyor. Standard optical sorters are limited to a maximum 2.4 m/s with films. The "Mistral+ Film Top Speed" is driving its belt at 4.5 m/s, while maintaining a similar level of sorting performance.
This innovation will offer higher capacities to LDPE recyclers, for a limited extra investment. It means that it will enable recycling companies to erect new sorting lines with higher ROIs, or even make projects possible when there were not with existing technology. In particular, the National Sword Programme in China, which bans any imports of LDPE-waste, is triggering a lot of interest for post-consumer LDPE films sorting and recycling in the EU, which but projects are sometimes economically questionable. The Mistral+ Film Top Speed will help make these projects happen.
Company info
Related products