TOMRA Sorting Recycling featuring latest equipment innovations to meet tightening purity standards at Waste Expo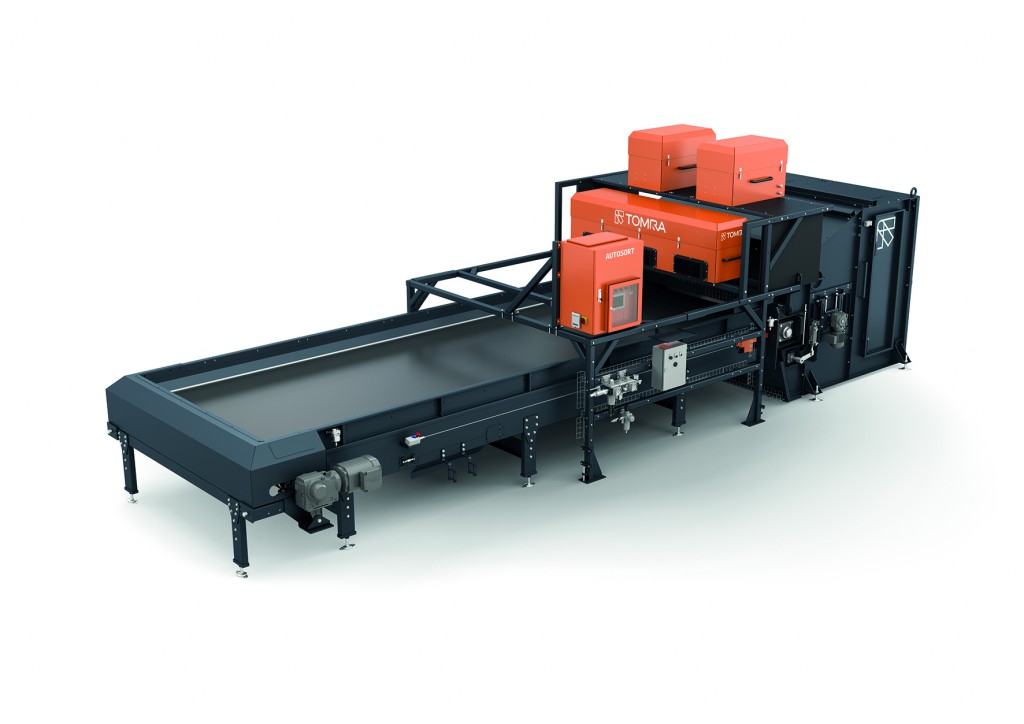 During WasteExpo 2018 held at the Las Vegas Convention Center in Las Vegas, Nev., April 24-26, representatives from TOMRA Sorting Recycling are unveiling to the waste recycling industry its latest innovation designed to raise recycled product grade quality.
Attendees visiting TOMRA exhibit #3601 will learn more about the new AUTOSORT LOD (Laser Object Detection), which uses laser technology to achieve unprecedented purity levels and helps recycling operations meet newly implemented China purity standards.
The new AUTOSORT LOD sorts based on the feed material's spectral and spatial characteristics and detects impurities that near infrared technology (NIR) is incapable of identifying. AUTOSORT LOD cost-efficiently sorts glass as well as plastic material and black plastic from paper, significantly boosting product quality. Foreground detection technology ensures the laser beam only identifies material above the belt, reducing background noise and giving operations the flexibility to use any type of belt feeder for the circuit.
"Our new flexible LOD system features a modular design that quickly mounts onto an existing AUTOSORT platform or can be added as its own line, delivering significant cost benefits for recycling operations," says Carlos Manchado Atienza, regional director Americas for TOMRA Sorting, Inc. "Combined with our AUTOSORT near infrared technology, LOD gives customers an extremely efficient solution for upgrading product quality. TOMRA once again leads the industry in developing and adapting technology that meets the continually evolving specifications of the waste recycling industry."
In addition to the new AUTOSORT LOD, TOMRA will highlight other technologies for waste, paper and plastics recycling, including X-TRACT. This cutting edge X-ray sensor sorting system features TOMRA's exclusive DUOLINE technology to give X-TRACT superior recognition of secondary resources, regardless of input material density. This high-speed X-ray processing technology delivers exceptional levels of resolution even with the most varied mix and smallest grain size.
"TOMRA offers a full range of sensor-based sorting equipment for the waste recycling industry. With deep applications experience that spans more than 13,500 systems globally, we custom-engineer our solutions to meet production needs, purity standards and budget constraints," says Manchado Atienza. "We invite all WasteExpo delegates to exhibit #3601 to discuss their application challenges and how TOMRA can engineer a solution to meet those needs."
Company info
Related products