Scoring a "green win" for pallet recycling
Dual Cresswood low-rpm grinders maximimize processing flexibility for high volume processor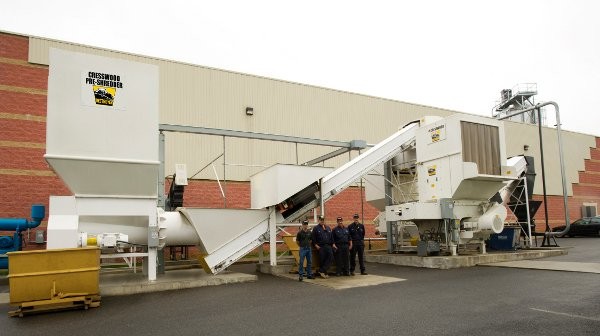 by Meg Thornton
Behind every innovative new recycling project, there is a rich history of motivating factors.
"In our case, the process that led to our 100 percent recycled fibreboard plant started years ago with the broad task of finding a use for wood waste," explains Todd Rodewald, Director of Operations and Innovation, Rehrig Pacific Logistics (RPL).
"But what drove our need for more value from wood scrap was the collapse three years ago of a key market in '# 2' repaired pallets – we were left with a loss in revenue."
Another clear incentive for change was the sheer size of RPL's wood pallet and scrap volumes. By pairing pallet services with recycling solutions, RPL sorts, repairs, recycles and sells nearly 1.3 million high-quality wood pallets per month through partnerships with some of North America's top retailers and distributors.
Using strategically located reverse logistics centres, the company also collects, sorts and redeploys plastic reusable packaging, and creates closed-loop recycling programs. Originally formed to provide management systems for returnable assets, RPL is a services division of Los Angeles-based Rehrig Pacific Company.
Focus on the 'best-fit'
After research and many rounds of brainstorming, Rodewald says they identified a target market and product for utilizing wood scrap; a finished fibreboard product for the building trades. Working with a feedstock of 100 percent recycled wood scrap required a specialized manufacturing process, and when Rodewald came across small-scale technology that converted agricultural fibre waste into finished fibreboard material, he says, "it was a major breakthrough for our Recycled Engineered Composite Board (RECB) project."
Once the product and manufacturing process were locked in, RPL embarked on an analysis of its current system operations to determine wood scrap volumes and logistical flow.
"Our plants generate scrap pallets and crates, both odd and over-sized, and lumber is recovered from pallet repair," Rodewald explains.
"We divert this waste and process the scrap material into wood chips at each plant with single-stage, single-shaft Cresswood 'Destroyer' wood grinders, but it's an auxiliary function at these sites," he continues. "We quickly concluded that our new recycled fibreboard plant required a separate facility, and we could then truck-in these wood chips as partial feedstock."
Easton, Pennsylvania met RPL's transportation criteria, and the company secured a 40,000 square foot building in a modern industrial park.
Unique processing challenges
Grinding wood pallet scrap became a 'primary function' for RPL when it began designing the recycled fibreboard plant. "That distinction impacted everything including volume capacity, output characteristics, and the degree of reliability that's expected of production equipment," Rodewald says.
The company contacted custom manufacturer and systems integrator Cresswood Shredding Machinery, out of Cortland, Illinois, to collaborate on preliminary drawings, and develop a complete system. The design and engineering of the Cresswood Chip Processing System was determined by the demands of RPL's innovative end-product, and the high-volume processing requirement of 20,000 pounds per hour.
"The raw material source included truckloads of spent GMA pallets at some really big volumes, and we had to process down to a very uniform product size," explains Jack Cress, CEO, Cresswood. "A two-stage system was essential to satisfy RPL's requirements."
Cress says that additional factors drove the design of Cresswood's two-step process. "The first was the strength of our pre-shredder to handle batch-loading of whole pallets while being very tolerant of metal from nails and plates, and the second was optimizing our dual HF-60-100 Destroyer grinders to provide superior quality chips at high volume rates."
Insuring metal extraction was another challenge. "Due to the sensitivity of our equipment, it is critical that metal contamination is eliminated," Rodewald says. "Our feedstock is full of embedded nails, so Cresswood engineered a cross-belt separator and magnetic head pulleys at crucial transfer points."
Rodewald also focused on eliminating downtime issues, and building in redundancy with the grinding system to facilitate preventive maintenance (PM).
"We might have over-engineered the system, but we maximize processing flexibility with the dual Cresswood grinders. We can run both simultaneously, choose which grinder will process, or perform PM on one while the other processes," he says. "Uptime is critical for production, and our experience has given RPL a preference for the low-RPM Cresswood grinder. The reliability of the technology, simplicity of PM routines, and energy-efficient electrical drives are all plusses for RPL."
Performance results
According to Rodewald, proof of success was always going to be judged by reliable, precise, and uniform chip size. Less fines and the elimination of 'pencil' material were also goals, met in part by custom screen designs from Dun-Rite Tooling. "Cresswood's chips are so uniform that it gives us the flexibility to bypass the flaker, if required."
Assessing the Cresswood two-stage system, Rodewald says it is a perfect match for their feedstock and product, and that after conducting a maximum through-put test, processing 25,000 pounds per hour, they exceeded their goal.
"Cresswood was with us every step of the way, worked with process flow, took our space constraints and delivered a system so well-calibrated that it dropped right in to our pad layout," Rodewald says. "We fed-off each other's ideas, and Cresswood stepped up to our challenges."
With their proven 'one-of-a-kind' processing system, and FSC-certified, CARB2-compliant fibreboard product now on the market, RPL says they have come full-circle, turning scrap wood into a premium green building material. "This is really a 'green-win' for wood pallet recycling," says Rodewald. "We're glad that with our partners, we're leading the way forward."
Meg Thornton is a business and technical writer with a focus on green technologies, packaging systems and reverse logistics.
Related Articles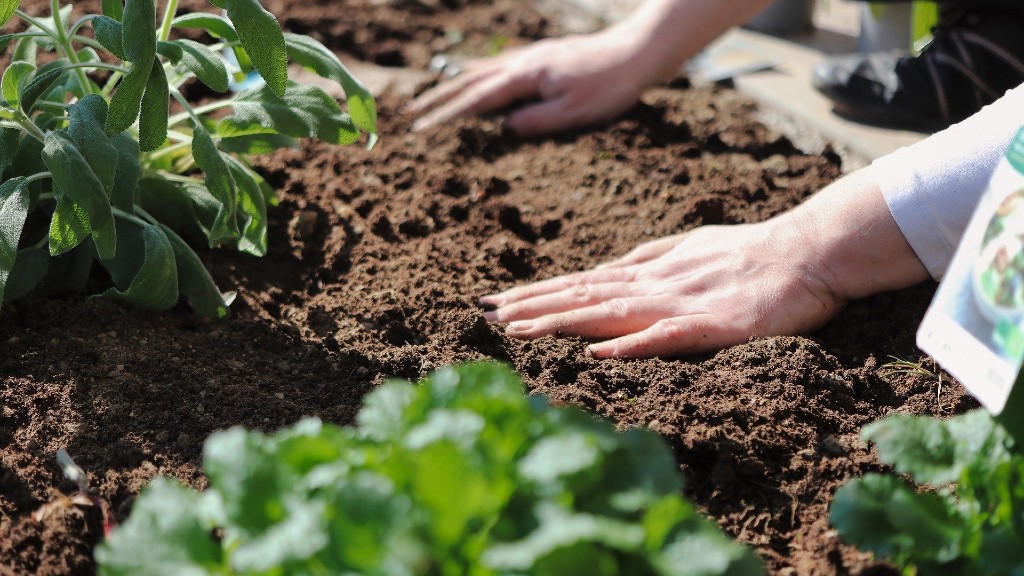 Closed Loop Partners leads new pilot project to study compostable packaging degradation