Homer Industries branching out with Vermeer grinders
Tub grinders are heart of the operation for diversified organics recycler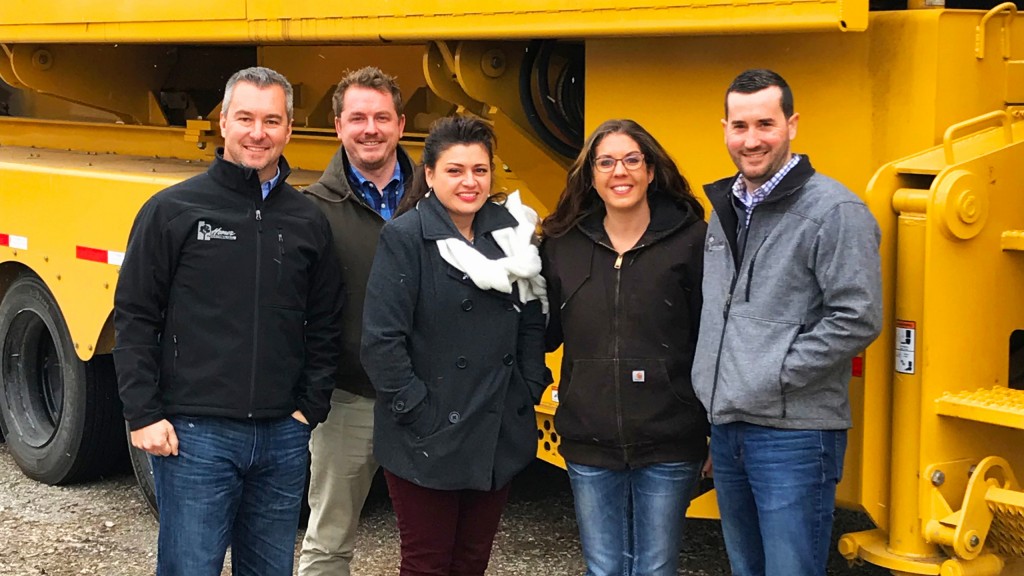 For Homer Industries, "roots were planted" in 1950 when Joseph Reposh began offering Lockport, Illinois residents and businesses tree care services. Known then as Homer Tree Service, the little family-owned company slowly grew over the span of more than three decades before Ronald Reposh purchased it from his father in 1985. Under his watchful eye the company continued to grow steadily; the business really took off in 1997 when it expanded into land clearing services.
Reposh was able to predict an emerging market again when he established their mulch and grinding division, Homer Industries, in 2003. The company expanded again in 2013, creating an environmental division committed to reestablishing natural native habitats around the Midwest U.S.
Grinding out profits
Today, Homer Companies employs more than 200 people across its four different divisions and operates a fleet of 400 pieces of equipment.
According to Todd Hahn, COO of Homer Industries, the division he works for was established to make use of all the raw material the tree service division was producing.
"The business went from having one to two loads of chips per day to producing 20-plus loads every day," he explains. "By adding a few more pieces of equipment, we were able to create a new service for current customers and establish several new partnerships."
Homer Industries receives most of its raw material from its land clearing operations but has also opened its yard up to other tree care professionals, municipalities and landscapers for wood waste disposal. The material is then turned into a variety of mulch products, including playground surfacing, colour-enriched mulch and hardwood mulch.
According to Hahn, around 80 percent of their products are sold in bulk, by the truckload. The rest is bagged and sold locally.
"Wholesalers, landscapers and cities make up the largest percentage of our customer base," he says. "We also sell to do-it-yourself homeowners in the area who need a small truckload of mulch from time to time."
With all the competition in the mulch industry, Homer Industries believes it's the quality of its end product that makes them stand out.
"There are a lot of variables involved with making high-end mulch products," Hahn notes. "To ensure customers are getting exactly what they want, we have invested in the right equipment. It is those machines that help us sort material and control size consistency."
Heart of the operation
Homer Industries uses Vermeertub grinders to process most of the raw material it receives. The company runs a Vermeer TG7000 and three Vermeer TG9000 tub grinders.
"While we do use chippers and some horizontal grinders in our land clearing operations, back at our yard we use all tub grinders," Hahn explains. "They are fast, efficient and can handle a variety of material."
Homer Industries purchased their Vermeer TG7000 tub grinder shortly after expanding into mulch and grinding. As business increased, so did the amount of raw material on hand that needed to be processed, which led them to investing in two TG9000 tub grinders over the course of the next several years. In the fall of 2017, Homer Industries determined it was time to increase its processing capabilities again and purchased a third TG9000.
The TG9000 is the most powerful tub grinder Vermeer produces. It features a large diameter opening with an inside diameter of 3.4 metres (11 feet).
For Homer Industries, that means they can process large pieces of material and regrind material processed on jobsites quickly. Also, the Vermeer patented thrown object restraint system (TORS) helps limit the amount of thrown debris while working. "It's a great safety feature in the yard and when we have one of our grinders working in the field," adds Hahn.
According to Homer Industries, their reasons for choosing Vermeer tub grinders were due to the quality of the machine build, as well as the support they receive from Vermeer Midwest, their local dealer.
"When Homer Industries started, it was a constant struggle to keep up with demand, so we didn't have room for downtime," explains Hahn. "Vermeer Midwest's Aurora location is just 20 minutes from our facility and I really could, at times, get a mechanic from there to the yard quicker than I could get one of our guys. So, service has been over-the-top."
Land clearing
Homer Companies' land clearing customers include private development companies, city municipalities and state highway departments. Its crews have been involved with several of the largest Illinois and Indiana highway expansion projects over the last two decades. They are usually the first contractor on a job preparing the land for development.
Homer Tree Service was a part of the recent I-69 expansion project from Bloomington to Indian Creek, Indiana where crews cleared 21 miles of right-of-way so the road could be expanded from two lanes to four.
According to Hahn, the terrain was rough on most of that project and Homer Tree Service crews processed a lot of big timber.
On jobs like these, smaller material is processed onsite using chippers. Feller bunchers are used to clear large trees. Eventually, all the material is transported back to the yard in Lockport for additional processing. Large material is cut and fed through the TG9000 and blended with other material. Then, everything gets reground, sorted and either prepared for bulk shipping or bagged.
Working together
In addition to clearing land for development, the Homer Companies team is also extremely knowledgeable about restoring land back to its natural state. Homer Environmental specializes in restoring, replenishing and replanting sites where old abandoned infrastructure once stood. Of course, before restoration can begin, overburden needs to be removed. Homer Tree Service's land clearing crews are again the first on the scene to give the environmental team a fresh slate to work with.
The two divisions worked together recently to help transform the old Joliet Arsenal in Will County, Illinois, into Midewin National Tallgrass Prairie, the first national tallgrass prairie in the U.S., and one of the newest units of the U.S. National Forest System. Homer Tree Service cleared several acres of land, and then Homer Environmental restored the area with native plants. The site is now home to around 60 bison.
"The Midewin project is just one example of how our different divisions work together to provide a single-sourced solution for our customers," Hahn says. "We also work with the tree care division after major storms hit local communities. They are often the first ones on site, and we'll follow with a tub grinder so a community can clean up as quickly as possible."
Growth has spurred Homer Companies to branch out from the little tree care company it once was. But the company hasn't changed in many respects. The company remains rooted in meeting the needs of customers, whether they need tree care service, land clearing or environmental restoration expertise.
This article was submitted by Vermeer. Matt Eul is a marketing specialist - Recycling and Forestry, Vermeer Corporation.
This article was originally published in the March 2018 edition of Recycling Product News, Volume 26, Number 2.
Company info
Related products