Molok receives New Economy magazine's award for Most Innovative Waste Management Company 2017
Deep Collection System could provide a real boon for less economically developed countries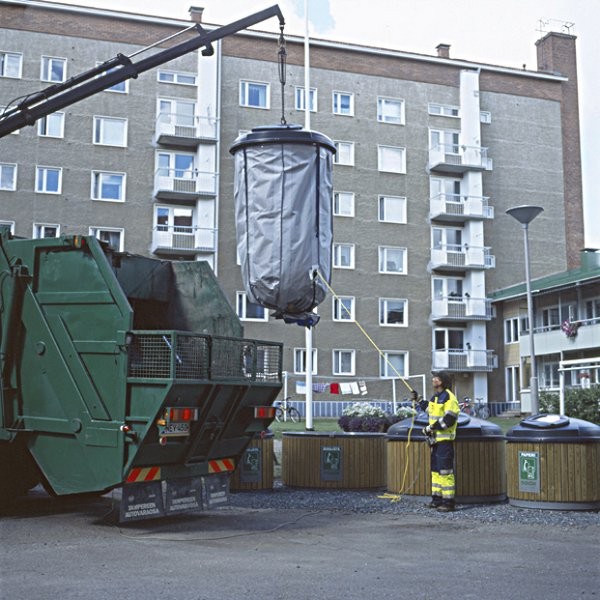 For its exceptional work in waste management, Molok has won the the London-based New Economy magazine's award for Most Innovative Waste Management Company 2017.
According to a press release issued by Molok, for years, waste management has been treated as a low priority by businesses and governmental organisations alike. But waste, as we know it, is not going away any time soon. It's mounting - especially so in developing countries, and systems to manage it therefore must transform.
Veikko Salli, Molok's founder, first noticed the detrimental effects of waste management complacency when he was running a range of hotels and restaurants. Guests constantly complained about the smells coming from nearby waste, as well as its visibility on the premises. Salli was keen to remedy this situation, examining the current way waste was dealt with, which he found to be inadequate. Wheelie bins, for instance, are easily noticed and also expire after five to seven years. Refusing to settle for sub-par solutions, Salli thus developed a new, more efficient way to collect waste, starting Molok in 1991.
Since then, Molok says they have transformed the very nature of waste collection through its highly innovative technology, Deep Collection. The system leverages gravity in order to compress and, thereby, reduce waste, through vertical collection systems that are placed partly underground. Thanks to the work of Salli and his team, this groundbreaking solution is now being used throughout the Western world, but has not yet come to the forefront of waste collection in developing economies - nations in which it is arguably most pertinent.
Indeed, Salli says Molok's Deep Collection could provide a real boon for less economically developed countries, enabling them to essentially skip a century's worth of development work in terms of waste collection. Instead of going through the processes of traditional methods, developing economies can instead head straight towards the most advanced system out there. In doing so they could transform their oft-littered landscapes, while also saving on much-needed government revenue in the medium to long-term.