No tire left behind
As Ontario tire stewardship enters its last year of operation, its executive director reflects on what's been accomplished and where things are headed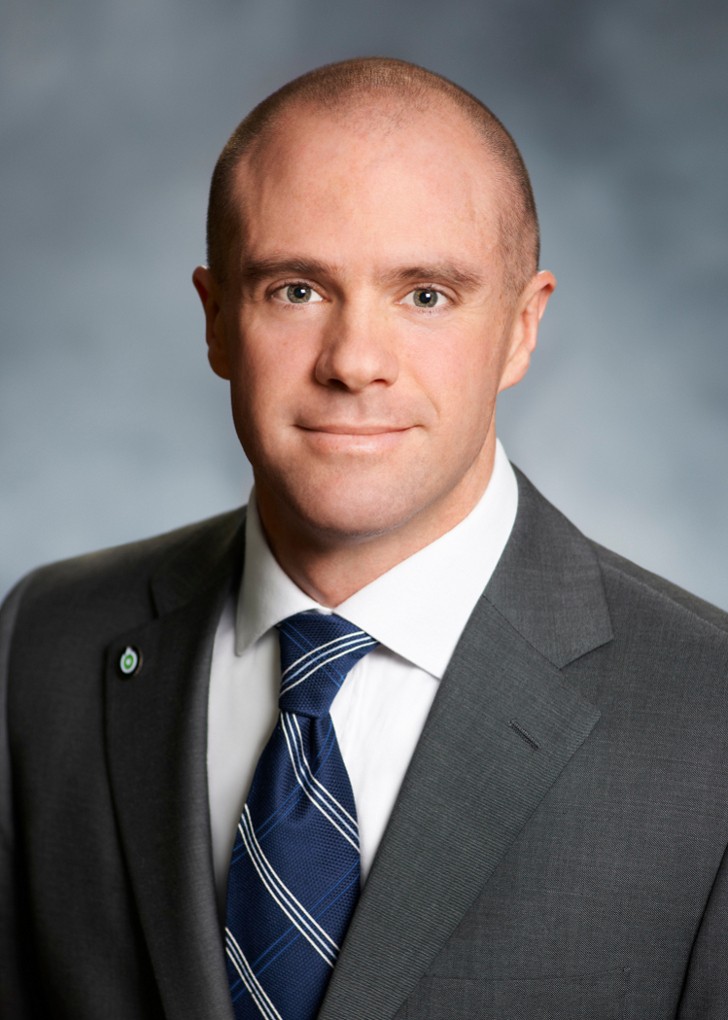 Resulting from new legislation, Ontario Tire Stewardship (OTS) is scheduled to wrap up operations by the end of 2018. Until then, the organization will continue to maintain a successful recycling infrastructure and manage used tires in the province to ensure they are properly recycled.

by Andrew Horsman, executive director of Ontario Tire Stewardship (OTS).
Did you know approximately 12 million new tires are sold in Ontario every year? But what happens to all those old, discarded tires? That's where Ontario Tire Stewardship (OTS) and the Used Tires Program comes in.
With the help of our industry partners, including a network of stewards, collectors, haulers, processors and manufacturers who effectively recycle scrap tires, we continue to ensure that old tires in Ontario are not disposed of in landfills, illegally dumped or burned.

In 2017, OTS reached an incredible milestone - the recycling of over 100 million tires since the organization's inception. The Used Tires Program facilitates the collection of used tires from all parts of the province and the delivery to tire recyclers, leading to an extremely high provincial tire diversion rate. The program has also led to the creation of a circular economy by turning recycled tires into high-value, sustainable products that can be used in many applications.

Since the beginning, the Used Tires Program has helped Ontario recyclers and product manufacturers advance the tire recycling industry by supporting innovation and investment in the development of new processes and end products.

This focus and investment has led to innovative ways to transform old tires into cutting-edge, usable material. OTS initiatives have paved the way for multiple new uses for crumb rubber - the recovered material produced when old tires are recycled - and material made from recycled tires has been successfully used to revitalize community spaces and offer a range of sustainable options for consumer markets.
Supporting R&D in Ontario
OTS has worked alongside Ontario manufacturers to support research and development in the industry, leading to the creation of new products and more efficient recycling facilities. The primary goal of OTS's R&D program has been to support the growth of a self-sustaining industry in Ontario and build high-value end markets for recycled rubber. To support this evolution, OTS has focused investment in the domestic manufacturing industry, promoting economic sustainability where recycled tires are a valuable feedstock. Ontario's recycled tire products industry is now well on its way to establishing itself.

We are proud to see how Ontario's manufacturers have innovated to expand into new markets, creating hundreds of jobs in the province, and have advanced tire recycling in Ontario up the value chain. The results of consistent scrap tire supply and steady investment has meant the creation of new manufacturing processes and equipment to facilitate the use of crumb rubber to make innovative, eco-friendly products for both industry and consumers.

Among the major successes of OTS' R&D program is our work with Fusion Thetics, who received a grant to support the integration of recycled crumb rubber into their manufacturing process to generate a new product.

Based in southwestern Ontario, Fusion Thetics designs and manufactures innovative building material solutions for a variety of industries, produced using recycled materials. In fact, they are among the largest recyclers of coffee pods in North America, turning those used pods into composite building materials. To further expand their product offerings, Fusion Thetics applied for OTS's R&D grant to support a new product creation - rubberized composite lumber that is made using crumb rubber and recycled plastics.

The addition of recycled rubber to Fusion Thetics' formula has resulted in a product that provides strength, versatility and flexibility, further expanding its potential application and attracting new industries.
Greening Community Spaces
Supporting the use of recycled rubber products in Ontario communities has been another focus for OTS. The Community Renewal Fund program has challenged communities to think green when planning their local projects and provided them with financial support to choose sustainable materials made from recycled tires. Since the creation of the Community Renewal Fund program, more than 85 community projects across the province have been awarded funding to improve their need-to-be renewed public spaces, such as playgrounds and fitness centres.
By using recycled rubber products, communities are finding unique, sustainable solutions to enhance their spaces while strengthening Ontario's economy. A unique project recently completed was a parking lot and walkway in King City, Ontario.
The King City Heritage and Cultural Centre was looking for an environmentally friendly way to manage water run-off issues. The township took advantage of the grant to redesign its parking lot and walking path using recycled rubber bricks. What makes this project unique is the modular grid system that was used to hold the rubber bricks. It's called Ecoraster and it is made from recycled plastic bags, therefore combining two recycled products, each designed using repurposed materials that might otherwise end up in landfills.
In King City, rubber bricks were laid in a cobblestone-style pattern to provide a permeable surface, allowing water to flow through rather than pooling and potentially damaging the surface. The King City project is part of a pilot to test the recycled rubber product for potential installation across the township.
Helping Consumers Make Eco-Friendly Choices
Working in partnership with key retailers, OTS has also supported recycled rubber product retail rebates in an effort to encourage consumers to consider recycled rubber materials and help grow the market for goods made from retired tires. Used tires contain valuable materials such as rubber, steel and polyester fibres that are recycled into innovative green products that are not only sustainable, but perform better than the traditional ones they replace.
Delivering on our mandate of developing and a growing a robust and successful long-term recycling industry in Ontario, OTS's Retail Rebate program helped Ontario consumers make environmentally sustainable choices. The in-store program at Lowe's offered cost savings on recycled tire products such as garden borders and edging, rubber mulch and landscape tiles.
It has been through programs like this that OTS has helped support the growth of Ontario manufacturing and has encouraged innovation in the sector, spurring new investment and jobs in the province.
Crumb Rubber for RMA
As we consider how recycled rubber will be used in the future, a significant market opportunity exists in Ontario for the expanded use of rubber-modified asphalt (RMA).
The use of crumb rubber as a modifier in asphalt is an excellent example of creating a sustainable end-of-life option for used tires while delivering a product that is superior to its traditional counterpart. Globally, we are already seeing cities, states and national governments specifying the use of RMA on their roadways - and for good reason. The use of RMA offers a sustainable market for rubber recovered from scrap tires, but even more importantly, it is environmentally friendly, durable and performs in both hot and cold climates. It also provides improved noise reduction, better driving conditions, increased durability and proves to be a more cost-effective long-term option for roadways across the province.
Despite all these benefits, RMA is just starting to gain traction in Canada. Through 2018, we continue to focus our efforts to develop a market for RMA in Ontario.
It's heartening to see the many ways that OTS has helped build a legacy to bring sustainable, market-driven benefits to Ontario in just eight years. We are proud of the work we have done alongside our industry partners to support the tire recycling industry and create a circular economy where tires are no longer seen as waste, but as a resource that can be repurposed in new ways.
This article was originally published in Recycling Product News, Volume 26, Number 1, January/February 2018.

Related Articles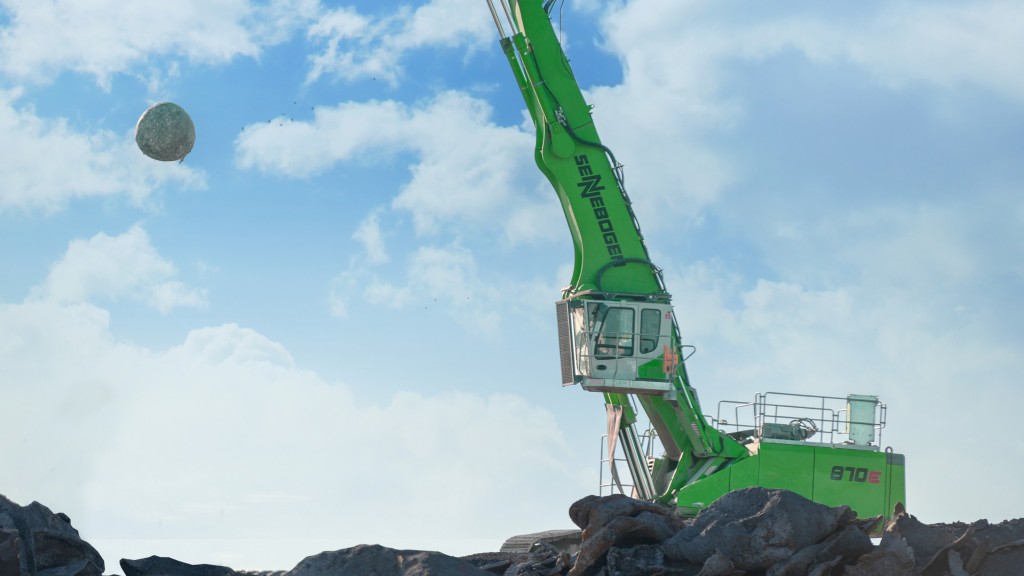 Levy Steel Mill Services replaces two drop ball cranes with one SENNEBOGEN material handler