Kinshofer NOX-Tiltrotators have cylinderless design and only two grease points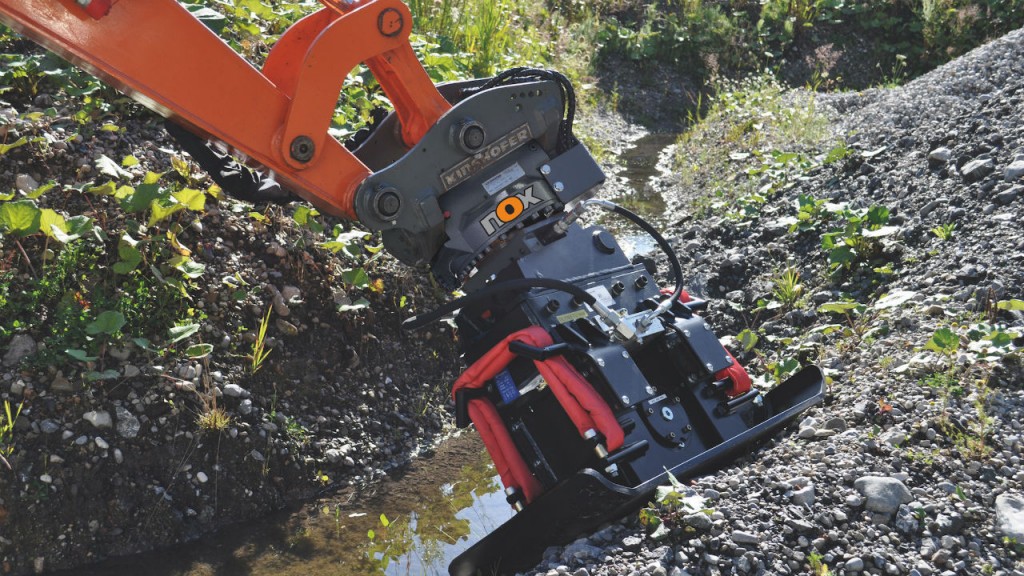 Kinshofer's NOX-Tiltrotators have a universal joint that offers 360-degree continuous rotation and tilting angles of up to 2 by 55 degrees, which the company says is the widest in the industry. The Tiltrotator features an elliptical piston, rather than a cylinder, for a streamlined design and high-power performance in a variety of tight areas and applications, such as road construction, general construction and city snow removal.
"We designed the NOX-Tiltrotators to enhance contractors' productivity and ROI," said Francois Martin, Kinshofer North America general manager. "Because the attachments both rotate and tilt, excavators don't need to move much to access key areas, which saves significant time. This combined with the quick-change system and multiple attachment options, leads to high efficiency on a variety of jobsites."

The NOX-Tiltrotator's cylinderless design provides a narrower tool than other manufacturers' tiltrotators that often feature protruding cylinders. This means the tool can move more freely in tight spaces without hangups, enhancing efficiency. The tool's compact design also makes it ideal for railway maintenance as it enables operators to easily pick up items close to the tracks.
In addition, because the attachment can accomplish a lot with minimal excavator movement, the NOX-Tiltrotator significantly reduces turf damage, making it an ideal solution for landscaping applications. When paired with a narrow bucket, the attachment can access small, deep canals and even under and between existing tubes. The attachment is also ideal for slopes as its ability to grade at an angle improves productivity compared to top-to-bottom grading, which requires moving machinery.
The unit's minimal service requirements limit downtime. Unlike competitive units that require greasing as many as nine points, the NOX-Tiltrotator has only two greasing points. In addition, because the attachment has no cylinders, it has fewer wear parts and is easy to set up. Its integrated hydraulic system provides ample protection for the industrial valves, increasing equipment longevity.
An optional electric swivel is available with integrated sensors for 2D/3D excavating systems. KINSHOFER also offers a gripper, which mounts to the tiltrotator to easily grasp and position posts, tubes, rods, pallets, rocks and sewer covers.
Excavator operators use dual joysticks to operate the smart NOXPROP control system. Proportional solenoid valves that run simultaneously ensure safe and precise movements. The control system can be configured for individual operators through the Kinshofer-App for laptops, tablets and smartphones.

The Kinshofer NOX-Tiltrotator is available for 3- to 25-ton carriers. Standard packages include a tiltrotator, control system, upper suspension or coupling and lower coupler or quick change. Kinshofer also offers a high-flow swivel option with up to 4,320 psi (300 bar) or electric swivel.
Company info
Related products