EDGE launches TRT516 trommel screen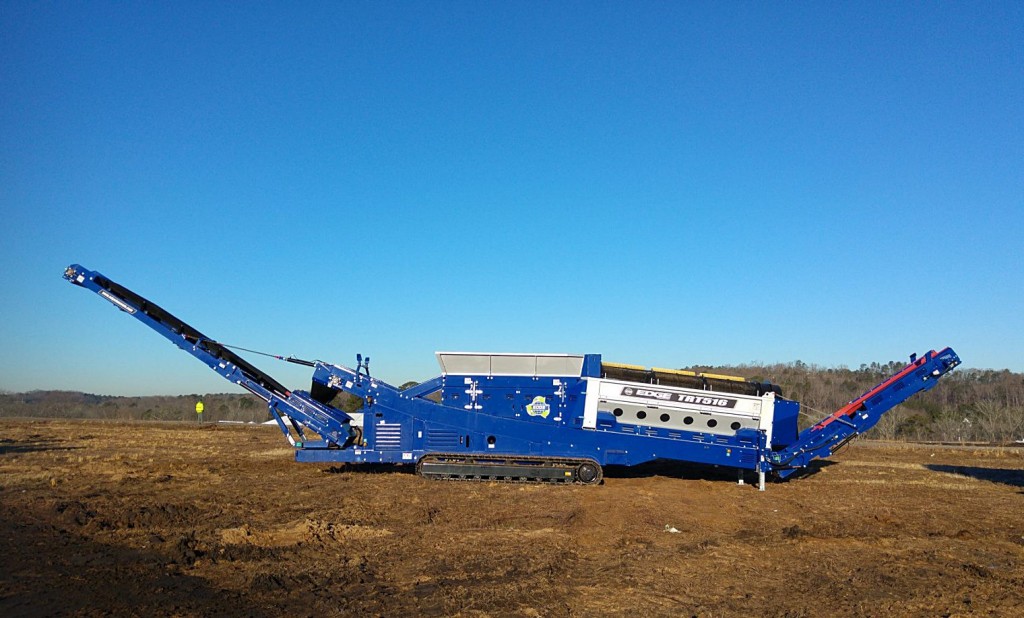 The EDGE TRT516 Trommel Screener is a screening solution ideal for mid-size operations with on-site space restrictions and for those operators who wish to regularly reposition their screen onsite. The TRT516 Track Trommel combines a robust durable machine with a quick and easy transport design. It is ideal for the processing of compost, topsoil, domestic household waste and construction and demolition waste.
Boasting a range of impressive design features such as a 4.9-m (16') long drum, intelligent load sensing and variable speed controls, the TRT516 trommel screener has the ability to produce superior fine materials and similar to the wheeled option, offers a wide number of add on options including, a remote tipping grid, magnetic head drums, air knives and various screens and drum types, giving operators the ability to tackle a wide array of applications. Key design features include: a four wheel direct drive system; variable speed drum and feed conveyor; load sensing controls; radial fines conveyor as standard for huge windrow stockpiling capacities; load sensing control system; telescopic oversize conveyor for larger stockpiles; and a highly efficient maintenance friendly hydraulic drive system. Units are also designed for fuel efficiency and low operating costs, and are capable of working in the most extreme conditions and environments.
Available options include: various mesh apertures, punch plate designs and drum types; overband magnet; remote / manual tipping grid; Tier 3 or Tier 4 Final configurations; remote tracking and slewing radial fines conveyor; hopper extensions; scroll drums; double cleaning brushes; central auto-lube system; and magnetic head drums.
Transport weight is 26 tonnes (28.6 US tons), with a transport width, length and height of 2.6M (8'7") 15.5M (51') and 3.48M (11'5") respectively, with working width of 23.6M (77'6") and working height of 5.37M (17'7").
Company info
Related products
More from C&D Recycling
But we've been successfully sorting paper on the front end with optical sorters since 2005. Why have we been so successful? Because we know it's not JUST about the optical. We focus on your entire operation, so you make the most of your fiber line. Is your optical sorter living up to its potential? Call us at 203-967-1100 for a free system evaluation.
Traditionally, recyclers across Canada have sent a huge percentage of their recovered scrap metal to Hamilton, Ontario, or Pennsylvania in the U.S., via open-top rail cars and truck trailers. The scrap is then melted down and turned into new steel. This is still the case for much of our scrap steel, but recently the growing trend toward containerization has introduced new opportunities for efficient, cost-effective shipping of both non-ferrous and ferrous materials to overseas markets.