SCS Engineers supports construction of advanced MRF in Maine
180,000-ton per year MRF to deploy unique process technology that recovers and converts mixed waste materials into high-value commodities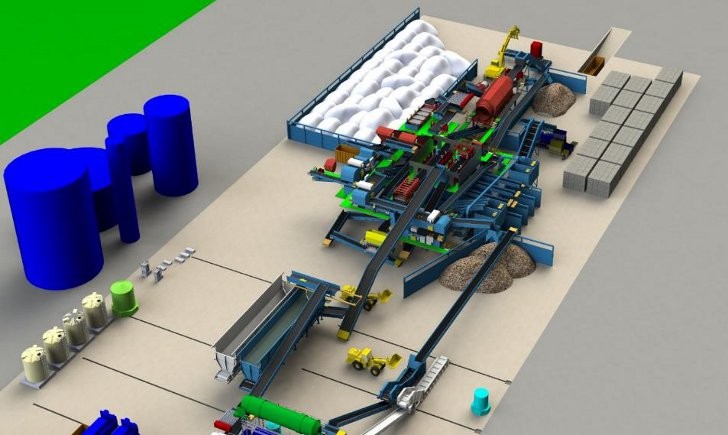 SCS Engineers, based out of Long Beach, California, hired as the Independent Engineer and Construction Monitor by Fiberight LLC, recently submitted the due diligence report supporting the construction of an advanced materials recovery and processing facility (MRF) in Hampden, Maine.

The 180,000-ton per year MRF, being built in partnership with CP Group, which is supplying all of the MRfs front-end technology, will deploy unique process technology that recovers and converts mixed waste materials into high-value commodities, supporting Maine's priorities of 'reduce, reuse, recycle' over disposal. The facility will serve 83 municipalities and public entities represented by the Municipal Review Committee, a non-profit organization that currently manages the waste disposal activities in Eastern and Northern Maine, and plans to start accepting waste from their municipal customers in the second quarter of this year.
According to Fiberight, the company and its vendors are providing the Hampden facility with advanced technologies that have been proven at its demonstration facility in Lawrenceville, Virginia, at many automated material recovery facilities in the United States and in Europe. The end product is cleaner and provides more diverse types of materials that can then be reused to create new products.

The Hampden facility features an advanced MRF with a high degree of separation, recovery, and monetization of commodity products, and then employs additional processes for generating clean cellulose, engineered fuels, and biogas from traditionally non-recyclable materials. Hired for the firm's technical expertise and experience planning large municipal solid waste and biogas programs and facilities, SCS provided an in-depth examination and analysis of the technologies, program sustainability, and potential economic impacts of the facility.
"We want to encourage sustainable materials management because it reduces our dependence on landfilling and other disposal options and this facility does that," stated Bob Gardner, SCS Engineers Senior VP. "The technologies at the Hampden facility will help citizens, local municipalities, and private waste haulers to offset the impact of China's ban on their recycling programs by processing more municipal solid waste into high-value commodities."