Basic 518 Screen provides economic separation of materials in compact size
New trommel developed for applications in recycling plants and smaller enteprises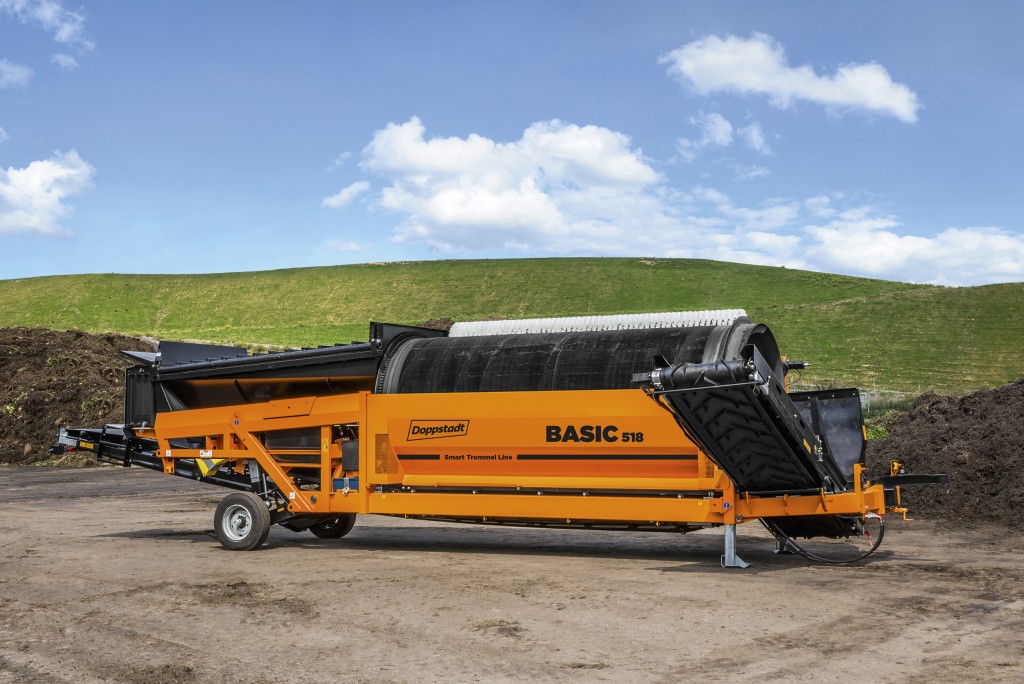 With the new trommel screen Basic 518, the environmental specialist Doppstadt has placed a basic solution for small and medium municipal environmental services and recycling plants on the market. The innovation has a telling name: The Basic 518 has got exactly what it takes for a first step into the separation of material mixtures.

For enterprises looking for an efficient basic solution for the screening of medium quantities of light materials, the Doppstadt product range now includes a machine solution concentrating on what matters most, but with retrofitting possibilities where required. The Basic 518 separates mixtures of organic substances, garbage and soil into a fine and an oversize fraction. It has been developed for applications in smaller enterprises or recycling plants for the separation of compost, green waste and waste wood or for the separation of sand, gravel and soils in the recovery of construction materials.
The basic model is equipped with high-quality Doppstadt components, it is driven by a powerful CAT diesel engine, which complies with E3A or Tier 4i, respectively. The feeding hopper accommodates four cubic meters of material, which is separated in two fractions and discharged by the rear and front conveyor. The fines are discharged directly to the front side by a long lower conveyor, the oversize is discharged to a rear conveyor, which can be changed from right to left. The compact design facilitates the machine operation and reduces maintenance. For more than the standard equipment, the basic solution can easily be retrofitted to meet present or - later - growing needs.
The transport of the Basic 518 screen is also easy: It is designed for container shipment, it fits in standardized 40 ft high cube sea freight containers and it can be transported anywhere by low loaders. Worldwide. Easily, safely and quickly. Just detach the rear conveyor, put it in the trommel and retract the supports. The Basic 518 can be ordered as of now.
Company info
Related products