​Sennebogen celebrates 65 years of operations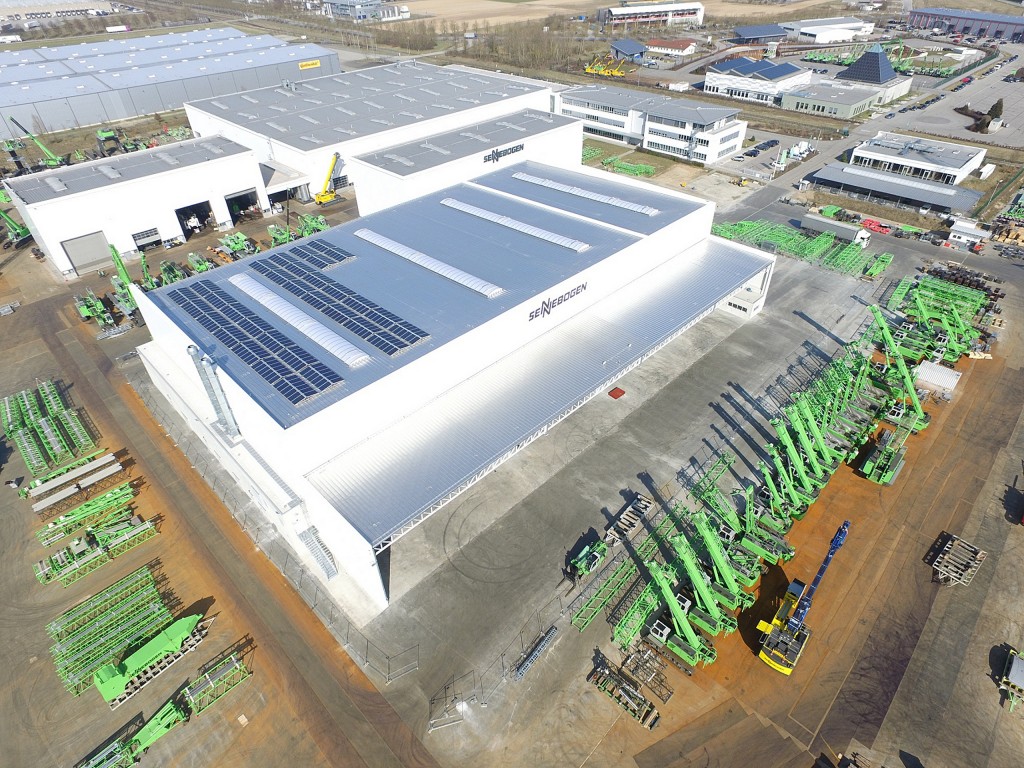 Straubing, Germany - As a worldwide equipment manufacturer, SENNEBOGEN recently celebrated 65 years of operation.

"This company milestone is truly so well earned by the generations of innovators who have strived to make SENNEBOGEN a world leader in material handling equipment," says Constantino Lannes, President, SENNEBOGEN LLC, Stanley, NC. The focus, as it has since 1952, is on providing productive and cost-efficient material handling solutions for users of equipment in such fields as scrap, steel mill services, inland and ocean waterways, waste, recycling, demolition and many logging applications. "Even if the material handler is their first SENNEBOGEN," says Lannes, "they can be rest assured it is backed by 65 years of true innovation and commitment to excellence."
65 years of growth and innovation
"A lot has changed over the past 65 years," says Managing Director Erich Sennebogen, who along with his brother Walter Sennebogen comprises the second generation of leadership in the family-owned company. "In today's globalized markets, we supply products to customers in over 100 countries on all continents. In order to stay ahead of the competition, we invest in our model line-up and our sites every year, and undertake modernization and expansion work."
At Straubing Plant 2, an expansion over the past two years has seen the addition of about 375,000 sq. ft. (35,000 sq. m) of new production and warehouse space. At the same time, machine shipping has been restructured, storage areas extended and logistics processes optimized and modernized.
Early, continued and sustained growth
"There's no such thing as can't," has been a philosophy since the early days of the company, when Erich Sennebogen Sr. developed a keen sense for innovative solutions and new markets.
Today, SENNEBOGEN has 1,400 employees at production and support facilities around the world, including the North American headquarters just outside Charlotte, NC. With machines ranging up to 350 tons, SENNEBOGEN has always focused both on special customer-specific solutions and on individually configurable series machines.
"Our customers are amazed at the dynamic development of our company," says Walter Sennebogen, "and we are confident that our continued investment in the plant expansion will have a very positive impact on the company's ongoing success."
More from C&D Recycling
But we've been successfully sorting paper on the front end with optical sorters since 2005. Why have we been so successful? Because we know it's not JUST about the optical. We focus on your entire operation, so you make the most of your fiber line. Is your optical sorter living up to its potential? Call us at 203-967-1100 for a free system evaluation.
Traditionally, recyclers across Canada have sent a huge percentage of their recovered scrap metal to Hamilton, Ontario, or Pennsylvania in the U.S., via open-top rail cars and truck trailers. The scrap is then melted down and turned into new steel. This is still the case for much of our scrap steel, but recently the growing trend toward containerization has introduced new opportunities for efficient, cost-effective shipping of both non-ferrous and ferrous materials to overseas markets.