KOMPTECH TOPTURN X4500 receives 2017 RED DOT AWARD
Topturn X4500 compost turner honoured for its product design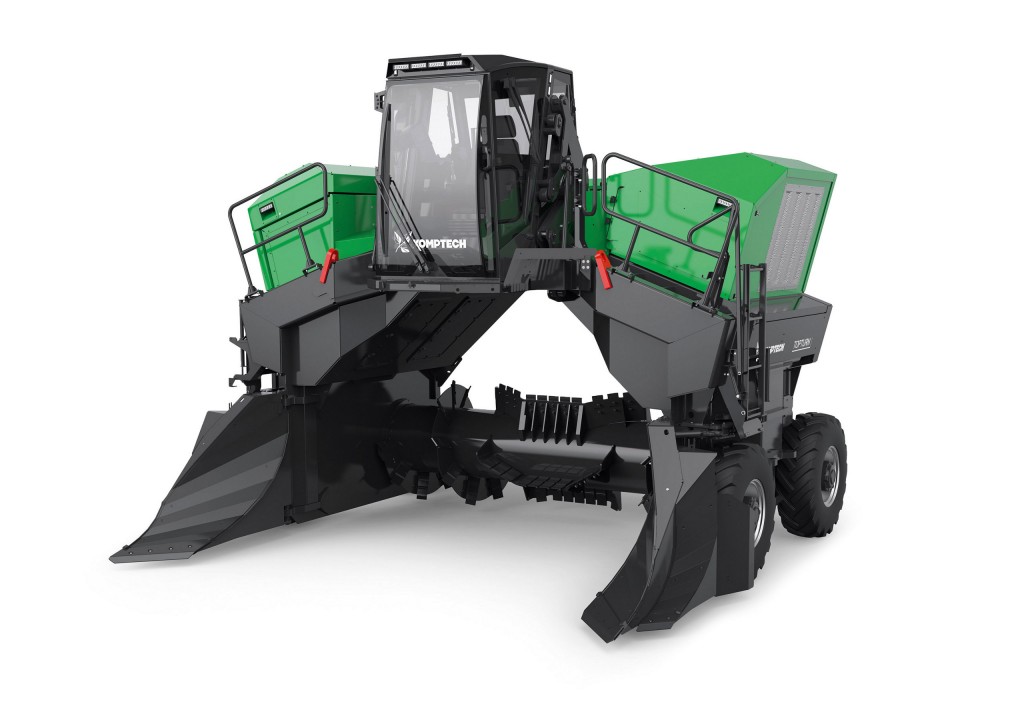 In 2016, Komptech introduced the Topturn X4500, the smallest compost turner in their product line. Komptech built the Topturn X4500 with the same pioneering design, and high-performance qualities of their larger models. Komptech was recently recognized and awarded the Red Dot Award for product design at the 2017 award ceremonies held in October, in Singapore.
In a statement by Red Dot , the organization said "Its concisely formed, sturdy frame gives the Topturn X4500 an autonomous appearance; it also impresses with extremely functional detail solutions, for example, the retractable cabin."

See more details on the Topturn X4500 at this link. Komptech's product range includes over 30 different machines, for waste handling, including high torque shredders, windrow turners, star screens, trommel screens, wind-sifters, and separation technology.
The Red Dot Awards for product design for 2017 can be seen at this link. Companies, design studios, research institutions and designers from 58 countries entered their latest product concepts in the Red Dot Award: Design Concept 2017 - a record of 4,724 entries. 20 experts from all over the world convened and assessed each idea in an adjudication process lasting several days, with the selected concepts finally being awarded in Singapore.
Related Articles
Republic Services' new anaerobic digestion facility expands organics recycling operation in California