Komptech Americas introduces Topturn X45 (X4500)
New windrow turner offers high-end performance in a compact, entry level category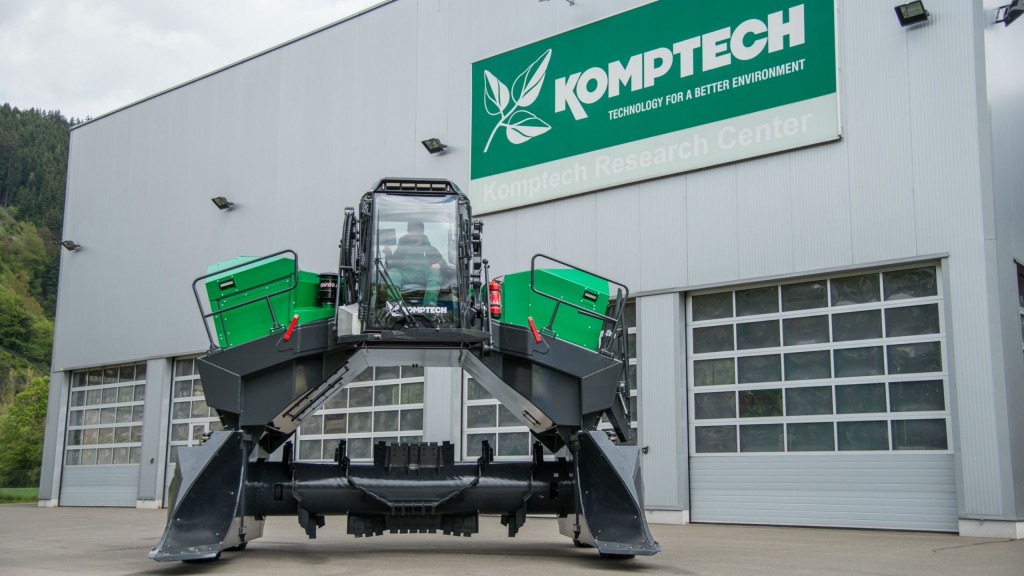 The proven success of Komptech's larger X Series turners is now available in a smaller package. According to Komptech, this unit's robust frame in a pioneering new design, high performance hydraulics and a generously dimensioned drum mean high throughput in all working scenarios, especially for low to mid-size operations.

The X4500 (formerly X45) comes with a more powerful 278-hp version engine, with all engines meeting the latest exhaust requirements. The Topturn X4500 will process a windrow almost 15ft. wide and 8ft. tall making this an excellent option for smaller volume customers who don't want to sacrifice performance. Komptech Americas says the Topturn X Series has been widely known as one of the best turners on the market, and the company looks forward to expanding their product line in order to support their customers' needs.
Komptech is a leading supplier of machinery and systems for the treatment of solid waste and biomass as a renewable energy source. The Komptech product range includes over 30 different types of machines that cover all key processes in modern waste handling. The new Komptech Topturn X4500 will be available in 2016.