​ECO Green Equipment Announces New Sales Representatives for Canada and South Africa Regions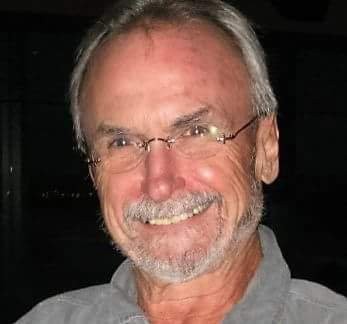 SALT LAKE CITY, UTAH — ECO Green Equipment, a global leader in the design and manufacturing of innovative tire recycling systems, has announced the addition of two new sales representatives to their team.
Mr. Keld Andersen, previously with Performance Management Pro, based in Ontario, Canada, has joined the ECO Green Equipment Team as Sales Representative for Canada. Mr. Andersen has a diverse background in textiles, petro-chemicals, and over 8 years in the tire recycling industry.
Mr. Andersen was a recipient of an Environmental Excellence award from former Vice President, Al Gore. He also holds a BSC degree in Chemical Engineering from Queen's University in Kingston Ontario and a SME in Predictive Maintenance.
"After years in the tire recycling industry, I experienced some common weaknesses in operations and equipment," said Andersen. "After learning of ECO Green Equipment,
discussions with partner Brad Swenson, and visiting their facility in Salt Lake City, I concluded that they had developed some very innovative ways to address all the problems I had experienced. In essence, I was excited to join them and start promoting these key solutions they offer to the tire recycling industry in Canada."
Mr. Andersen can be reached at: [email protected]
Dr. Ziboneni Godongwana, formally of East Rand Water Care Company LTD and Kusaga Taka Consulting LTD, has also joined the ECO Green Equipment Team as Sales Representative for South Africa. Dr. Godongwana is a seasoned professional and senior manager with extensive industrial experience in wastewater treatment, solid waste management, and scientific research. Professional roles included high-level research initiatives to improve and maintain a competitive advantage in wastewater treatment and solid waste management. Responsibilities included all aspects of project development, execution, and finalization.
Dr. Godongwana holds several degrees in Chemistry and Biochemistry and a PhD in Chemistry. Other professional certifications include expertise in financial management and while having associated with the Society for Asphalt Technologies (SOCSAT). His background includes heading a university research initiative to promote and develop tire recycling in South Africa.
"I am excited to be part of a team that offers a true turn-key recycling solution from shreds to powder," said Godongwana. "ECO Green Equipment manages the complete process of design to installation...their assistance will provide a number of jobs in South Africa as a result. I am excited to be part of the team." Dr. Godongwana can be reached at: [email protected]
"ECO Green Equipment is excited to have Keld and Ziboneni on the team to help expand our global presence," said Mr. Brad Swenson, President of ECO Green Equipment. "Customers will be pleased to meet both representatives and see how knowledgeable they are about the industry, equipment, and markets. Our customers are looking for new areas of processing and secondary uses for rubber material and both of these representatives have in-depth, hands-on, experience and knowledge about their respective regions."
More from Tire Recycling
Single-Ram and II-Ram High-Capacity Balers
At Machinex, we've been designing sorting systems for over 35 years, so we know how essential it is for MRF operators to have a baler they can trust and not worry about its operational reliability. This is why we design and manufacture reliable single-ram and II-ram high-capacity balers to specifically help optimize their operations.
Watch the video of our expert who presents the main features of Machinex balers delivering these important benefits:
Easy & accessible maintenance
Reduced maintenance & bale handling costs
Energy savings
Optimal bale density
For C&D recyclers, waste haulers, demolition contractors and landfills, there is a growing opportunity to profit from rethinking processes. Although every operation is different, by streamlining the front end of the C&D operation processes with purpose-built technologies, recyclers can tap into new end markets, accommodate higher material volumes, stay ahead of regulatory restrictions, increase recovery rates and add commodity revenue, while decreasing labor and other costs.
Download the new eBook to learn about:
Finding opportunities in the alternative to landfilling C&D
How facilities can increase their profits from C&D
Using the right C&D processing technology in the right locations