BHS Names Rich Reardon Managing Director of Max-AI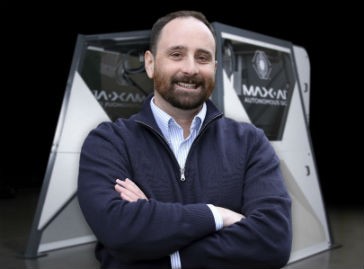 Bulk Handling Systems (BHS) has named Rich Reardon Managing Director of Max-AI. During Reardon's decade long career with BHS he has served as BHS' Director of Sales and Marketing and most recently as Southwest Regional Sales Manager and Plastics Market Specialist. In his new role, Reardon will lead the company's Max-AI-related business development and Max autonomous system integration.
"Max-AI technology represents a breakthrough that will forever change modern MRF design," said BHS CEO Steve Miller. "The ability to see the volume and composition of material throughout a system will lead us to develop new technology and also direct existing technology in ways that were previously not possible. With Rich's knowledge and deep experience in the industry he will be focused on driving current Max-AI solutions into the marketplace while also working on future Max developments and applications which will benefit our customer base," Miller continued.
"Max-AI technology is the type of development that will change the industry," said Reardon. "I'm thrilled to lead our global efforts around Max-AI and can't wait to deliver unprecedented results to our customers. The industry is under pressure to create high-quality products in a cost-effective way - Max answers the call, delivering efficiencies that make recycling more effective, more profitable and more accessible. Max allows us to automate MRF QC positions, and I plan to help realize our vision of the Max-AI Autonomous MRF with AI-powered vision systems, robotic sorters and dynamic optimization."
Max-AI technology is an artificial intelligence that identifies recyclables and other items for recovery. Through deep-learning technology, Max-AI employs both multi-layered neural networks and a vision system to see and identify objects similar to the way a person does. The technology will drive improvements in Material Recovery Facility (MRF) design, operational efficiency, recovery, system optimization, maintenance, and more.
Reardon has a Bachelor's degree from Sacramento State University and a Master's of Business Administration (MBA) from the University of Oregon.