Toter Expands Organics Container Offering
New 2 gallon kitchen container and 13 gallon curbside cart are designed to make organics recycling easier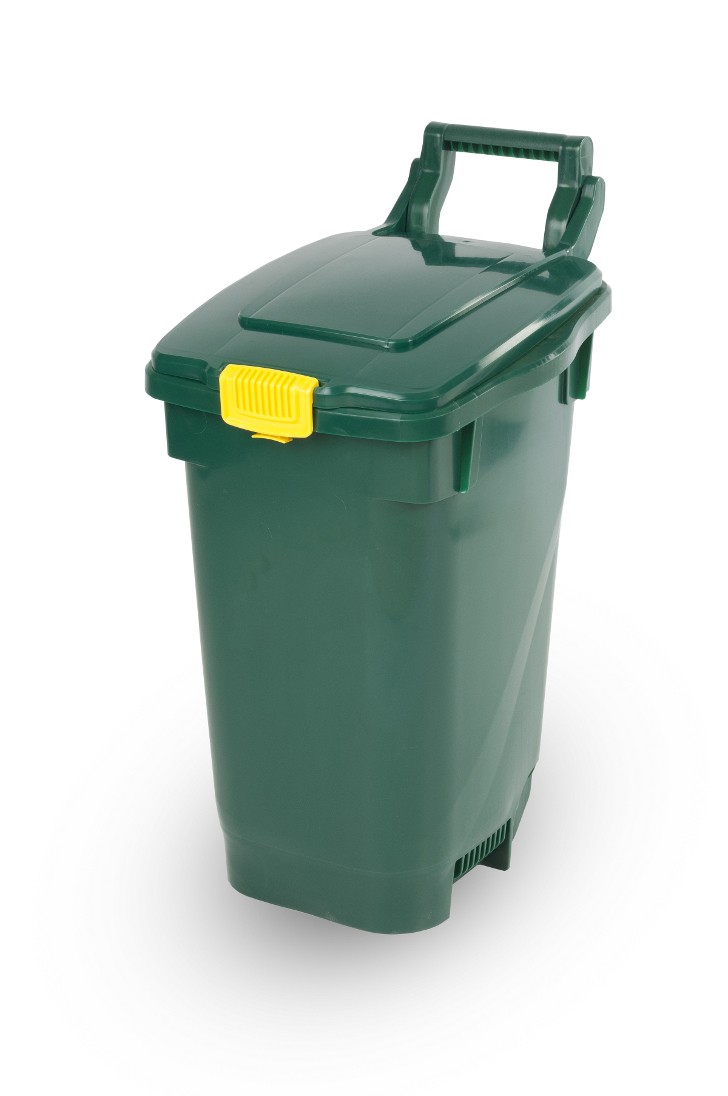 Toter, a Wastequip brand and leading manufacturer of two-wheel carts for curbside collection of waste, recycling, and organics, has added to its line of products for organics collection with the addition of 2-gallon and 13-gallon organics containers.

The 2-gallon organics container is designed to fit under a kitchen sink, on top of a kitchen counter, or inside a cabinet door for easier food scrap collection. Equipped with top and bottom hand grips for easy dumping and a wall mountable design, the container also features a snap tight lid to lock in odors. It is dishwasher safe, which makes it easy to clean. The 13-gallon organics cart is designed to hold one week's food waste from a single family residence to be placed at the curb for collection. Featuring large handles at a comfortable, ergonomic height and heavy-duty wheels, the 13-gallon organics cart makes maneuvering a breeze - even when completely full. The 13-gallon cart is also engineered with a latch for added security and an optional animal lock to keep away pesky critters.
"The addition of the 2-gallon and 13-gallon containers helps round out our organics offering for haulers and municipalities. Collecting and moving heavy, wet organic waste collection is challenging," said Jeniffer Coates, Director of Toter Product Development & Warranty. "Toter's new organics containers are designed to make it easier for residents to collect organic waste in their home and easily transport that waste to the curb for pickup."
Toter continually looks for ways to address haulers' and residents' needs by introducing rugged, reliable products designed to perform year after year. The expansion of its organics offering is the latest in Toter's efforts to provide a broad range of solutions aimed at handling everything from traditional municipal solid waste and recyclables to waste streams that require specialized bins and containers.
Toter's new organics containers are available in 2-gallon and 13-gallon sizes backed by a 5-year warranty. Both containers are available in a variety of custom colors, lids, and logo options. The custom lid options include solid lid, vented lid, and lid hole.
Related Articles
Republic Services' new anaerobic digestion facility expands organics recycling operation in California