Builtrite and SAS Forks announce strategic alliance at ISRI 2017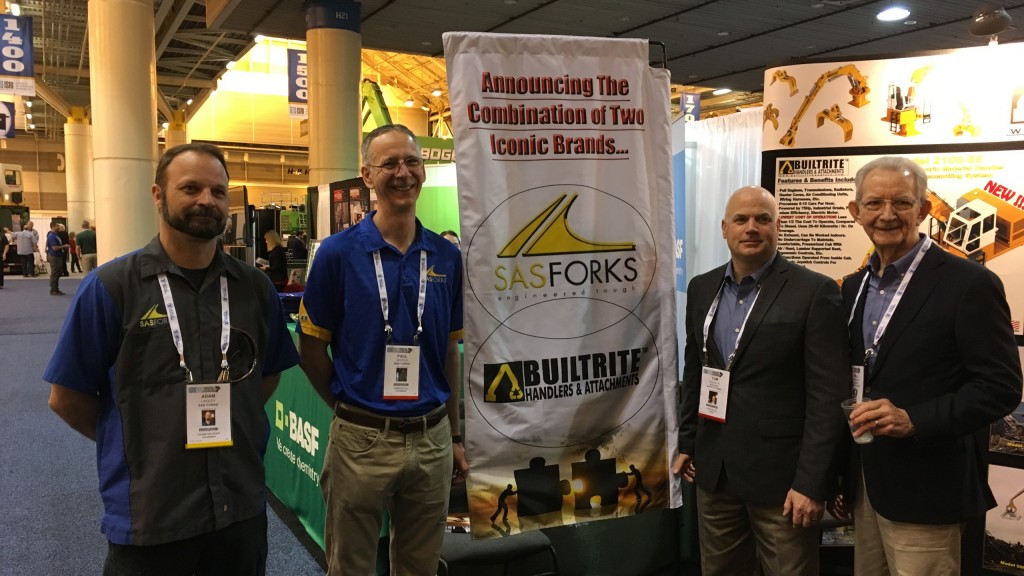 TJM Capital Parners, through Builtrite Holdings, LLC, has announced its investment in SAS of Luxemburg, Ltd, as of April 4, 2017. SAS Forks, a leading producer of auto dismantlers, processors and material handling attachments, is now a wholly owned subsidiary of Builtrite Holdings, and will continue to operate from its manufacturing facility located in Luxemburg, Wisconsin. Paul Secker, son of the company's founder, will continue to serve as SAS' president and the company will work in alliance with Two Harbors, Minnesota-based Builtrite Manufacturing, sister company to SAS Forks and also a wholly owned subsidiary of Builtrite Holdings.
A public announcement of the new SAS and Builtrite alliance was made at this year's ISRI 2017, in New Orleans, on April 25. At the press conference, Builtrite told attendees that the goal of the new alliance is to offer customers highly customized and integrated packages that will yield world-class levels of operator safety, increased levels of productivity, higher operating efficiencies and increased profitability.
"We are extremely pleased to announce the joining of these two iconic brands," said Bill Van Sant, executive chairman of Builtrite Holdings' board of directors. "Working together, the SAS Forks and Builtrite Handler organizations will offer integrated product and customer service vaule propositions that will enhance their customers' competitive edge in the markets they serve."
According to Builtrite Holdings, the alliance between SAS Forks and Builtrite will yield significant benefits for all stakeholders, most importantly, the new entity's valued customer base, supply partners and employees. SAS and Builtrite's customers will have access to the full suite of complementary products offered by each company and substantial sales and marketing synergies are anticipated.

Founded in 1975, SAS Forks serves auto salvage, material recycling, scrap processing and quarrying markets, among others. Builtrite designs and produces broad families of truck-mount and stationary electric material handlers. The company also produces a range of attachments for applications on heavy mobile and stationary equipment, serving diverse market niches including auto salvaging, solid waste processing and materials recycling, scrap processing, utilities, railroad maintenance, general and infrastructure construction, pipeline, wood mills, tree services, among others.
Builtrite was founded as Northshore Manufacturing in the late 1970s by John Anderson and two associates. John currently serves as a consultant to Builtrite's team, while Elmer Secker, founder of SAS, will serve as a consultant to SAS Forks' management team.