Mobile App launched, scrap database unveiled and specs updated
New App to provide convention updates, customized notifications and more detailed alerts

April 20, the Institute of Scrap Recycling Industries (ISRI) announced the release of an updated version of ISRI Mobile with enhanced communication features. Users of the iPhone and Android apps will now have the ability to receive customized notifications and more detailed alerts pertaining to the recycling industry.

"The ability to reach ISRI members with important news and information needed to operate their business shows the ultimate value of our organization," said Mark Carpenter, senior director of communications for ISRI. "We strive to be on the cutting-edge of communications and offer a number of solutions for those in the recycling industry to stay informed. The additional features of ISRI Mobile allow us to provide more customized and detailed alerts directly into the hands of our members."
The three new features of ISRI Mobile are:
Targeted Push Notifications – By selecting Targeted Push in the Settings, users can now choose ISRI chapters and/or commodities of interest and receive customized notifications on those topics.
Alerts – A new Alerts button has been added that allows for more detailed information to accompany push notifications.
Badges – A notification icon now appears by the Alerts and News buttons letting the user know there are unread items waiting to be read.
Also, just launched is the ISRI2017 convention portion of the app. It includes schedule, attendee, speaker, and exhibitor information on ISRI's annual convention and exposition being held April 22-27 in New Orleans.
The new functionality adds to existing features including access to ISRI's Scrap Specifications Circular, Scrap magazine, industry facts and figures, social media, and an ISRI members only section that includes a membership directory.
ISRI's mobile applications are developed and maintained by Purple Forge. Purple Forge is the leading provider of mobile applications to associations and advocacy organizations, including the National Mining Association and the International Association of Chiefs of Police.
ISRI Unveils International Scrap Trade Database
The Institute of Scrap Recycling Industries (ISRI) recently launched a new International Scrap Trade Database providing information on international scrap trade flows. The data tables illustrate the trade of recyclables across the globe by major commodity and importing/exporting economies, and show the total amount of scrap traded globally.
"The scrap trade database is a one-stop shop that brings together for the first time statistics dedicated solely to the cross-border movement of scrap. This collection of information will prove valuable for traders, brokers, market analysts, government agencies, the press, and all those interested in the global recycling industry," said Joe Pickard, chief economist for ISRI. "It also provides scrap processors and consumers insights to burgeoning markets and potential opportunities that can help grow their businesses. The data will also prove beneficial to the public as it showcases the critical role recycling plays in the global economy, and how scrap flows are deeply connected to developments in manufacturing. In addition, it demonstrates the importance of maintaining the free and fair trade of scrap around the world."
The database has been released in advance of ISRI's annual convention and exposition being held April 22-27, in New Orleans. The initial offering of international scrap trade figures covers volume flows in metric tonnage from 2005 to 2015 for ferrous scrap, nonferrous scrap, plastic scrap, and recovered paper. Tables for other recycled commodities and charts to help visualize trade flows are in development.
As an added benefit tied to the database, ISRI members can now request custom trade reports by scrap commodity, trading partner, volume, and dollar value by contacting ISRI Research Analyst Bernie Lee.
ISRI Releases Updates to the Scrap Specifications Circular
The Institute of Scrap Recycling Industries (ISRI) recently updated the Scrap Specifications Circular to include the board-approved specifications related to scrap commodities being collected and processed by material recovery facilities (MRFs). Specifications regarding recovered glass were also incorporated into the previously established glass cullet specifications. The additions and changes to the specifications are as follows:
MRF Glass (Page 25); Guidelines for Inbound Curbside Recyclables for MRFs (Page 60)
ISRI's scrap specifications are internationally recognized guidelines used by buyers and sellers of recycled materials and products including nonferrous and ferrous scrap, glass cullet, paper stock, plastic, electronics, and tire scrap. The specifications are intended to assist in the trading of scrap commodities and are regularly reviewed and updated to reflect the expanding range of commercially recyclable materials.
Related Articles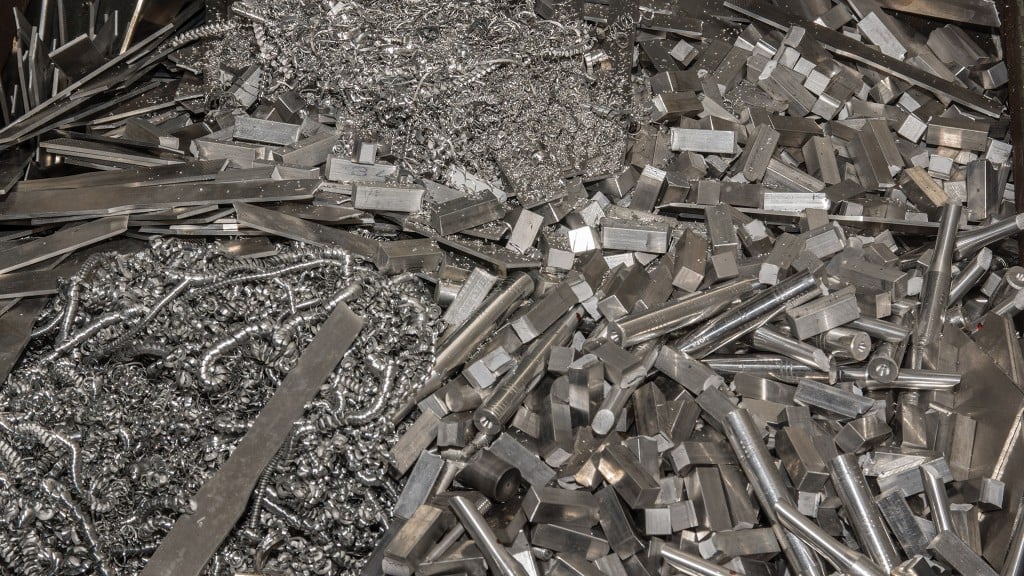 A look at the trends that will impact the primary and secondary aluminum markets in 2023 and beyond