Machinex set to showcase latest WtoE success along with MACH Hyspec optical sorters at WREC 2016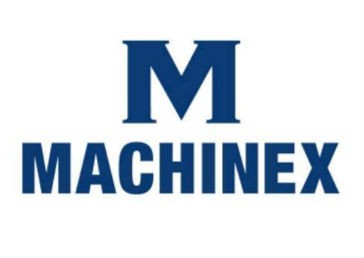 At the 2016 Waste & Recycling Expo Canada (WREC) taking place at the International Center, Toronto, November 9-10, Machinex is set to showcase its latest major projects, and will also promote a wide spectrum of refined products and services resulting from the Quebec-based company's more than 30 years of experience as a Sorting Technologies Expert.
Waste-to-Energy - Machinex says they have had great success with European projects in the waste to energy sector and will present a video at WREC demonstrating a significant achievement within the last year: The Shanks Waste Management project in Wakefield, UK, an RDF-preparation-plant that uses MSW as feedstock. Machinex says they will also soon complete a much larger waste-to-fuel project for Levenseat Renewable Energy ltd, in Scotland, a RDF/SRF preparation plant fed with commercial and industrial waste as well as MSW.

MACH Hyspec optical sorters - Machinex experts at this year's WREC will be on hand to talk about how MACH Hyspec optical sorters increase the efficiency and purity of end-product at new and upgraded MRFs. Some projects completed within the last year include: Récupération Frontenac, Thetford Mines; Récupéraction Centre-du-Québec, Drummondville; Récup Estrie, Sherbrooke; Cascades Recovery, Ottawa; EBI Environnement, Joliette; Ste. Lucie County, Fort Pierce, Florida.
Machinex will also feature its product partners at WREC, at its booth, including American Baler and Krysteline Technologies. Machinex has been the exclusive Canadian distributor of American Baler products for 25 years, with over 235 balers sold to date. One year ago, Machinex created a strategic alliance with Krysteline Technologies, a UK-based company, to offer a unique glass recycling solution for the North American market.