e-Stewards recycling certification to employ GPS trackers
New system designed to prevent recyclers from exporting e-waste illegally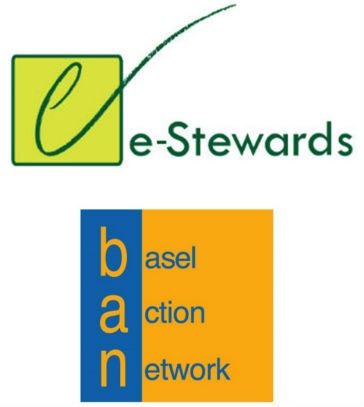 e-Stewards, the gold standard for socially and environmentally responsible electronics recycling, has announced that they will be making regular use of embedded GPS-based tracking devices placed into used electronic equipment to verify the performance of their Certified e-Stewards Recyclers.
The e-Stewards Standard and Certification program was created by the environmental organization Basel Action Network (BAN), in collaboration with industry leaders, occupational health and data security experts. It was created after the EPA-led effort to create an industry standard, known as R2, failed to agree to comply with international trade rules designed to protect developing countries. e-Stewards is the only US standard that complies with international agreements prohibiting the export of hazardous electronic waste to developing countries, according to BAN.
The decision to employ electronic trackers followed the shocking revelations of the Basel Action Network's e-Trash Transparency Project and its most recent report, "Scam Recycling." BAN's project, using GPS trackers, found that 40% of the toxic monitors and printers it delivered to US electronics recyclers were exported mostly to developing countries, likely resulting in illegal trade, instead of being recycled safely in the US. By using geo-locating trackers, BAN was able to determine that much of the US e-waste is being sent to a little-known area of Hong Kong, close to the mainland Chinese border, known as New Territories. There, BAN's investigators found that the electronic waste is crudely smashed apart, exposing both the environment and unsuspecting workers to mercury, toner dust, and other hazards.
While most of the documented exports were conducted by R2 certified or uncertified recyclers, at least one Seattle-based e-Stewards Certified Recycler was caught cheating on the e-Stewards Standard, prompting immediate withdrawal of their certification and the decision to further enhance enforcement of the gold standard by making routine use of trackers.
"Sadly, once the auditor is gone, it is far too easy for unscrupulous recyclers to fill containers and ship hazardous e-waste to developing countries in contravention of international law", said Sarah Westervelt, policy director of the e -Stewards program. "But e-Stewards recyclers want to be 'caught doing the right thing'. At our recent recycler meeting, they unanimously endorsed the idea of the ongoing use of trackers."
Already, a certification industry leader has praised the e-Stewards program for its use of new technology to create greater levels of conformity assurance for corporate customers. In an editorial that appeared in e-Scrap News, Henri Pierre Sallé, former president of the Independent Association of Accredited Registrars [IAAR] said,
"The end users/customers of any industry-specific scheme should expect and demand measurement of outcomes. Committed scheme owners must be prepared to take measures to prove the implied or promised outcome of its requirements. In my opinion, the Basel Action Network's (BAN) e-Stewards Certification Program comes closest to proving the outcome of proper final e-waste disposal."
The e-Stewards Certification is now the only electronics recycling certification in the world that utilizes GPS tracking technology to verify performance. BAN expects many large customers will be greatly comforted by this development.