Green Mountain Technologies introduces new portable in-vessel composting system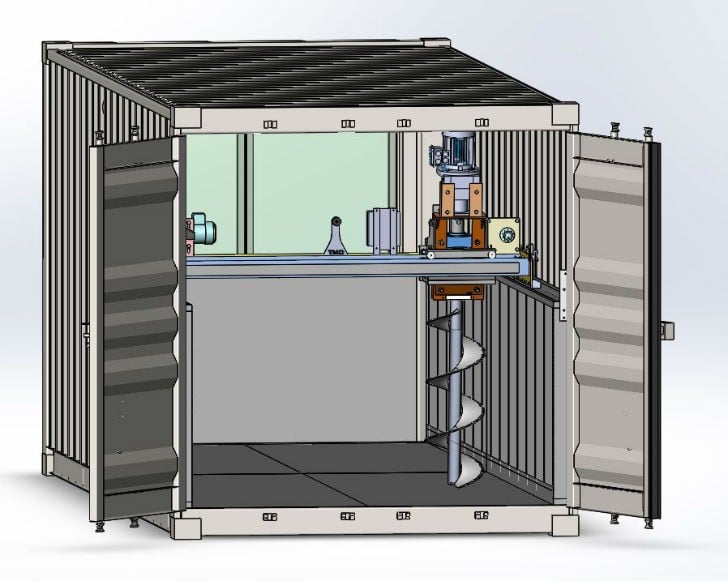 GMT has developed a portable system for composting food waste at resorts, mining camps, military bases and other remote communities. The Intermodal Earth Flow uses a re-purposed shipping container to make shipping easy and to reduce costs. The Earth Flow system is equipped with fully automated mixing, aeration and moisture addition systems for optimal compost process management and odor control. The shipping container is lined with insulation and stainless steel for a long service life.
The new Intermodal Earth Flow is currently available in 20', 40' and 53' lengths, and is designed as an excellent option for customers who desire a low-cost composting system that is easily transported by truck, train or ship.