Self-cleaning system makes organics processing easier than ever
Doppstadt star screens no longer require stopping for cleaning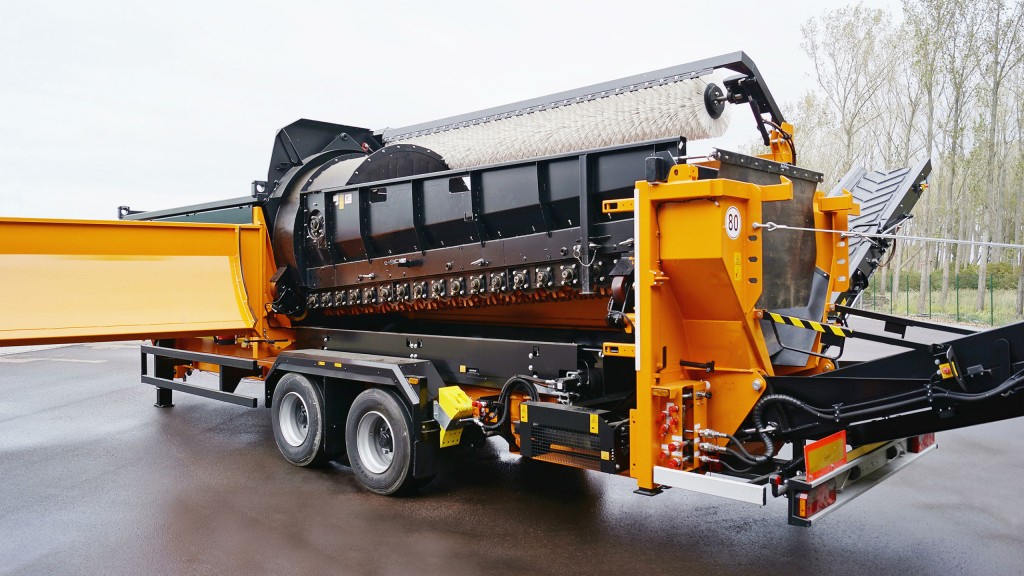 Earlier this year, Doppstadt introduced patented self-cleaning screening stars for star screen plants. With this new method to clean star screen machines during operation (machines needn't stop for cleaning operations) even wet material can be screened without interruption and materials that may stick to the cleaning stars can easily be patted off. The most interesting feature of this system, according to Doppstadt, is that the cleaning procedure does not require any additional equipment: the machine actually cleans itself.
The way it works is that Star screen machines have several screening stars arranged side by side on a shaft recirculating the input material and discharging it according to the size and density. During this process the space between the stars can get clogged, and stones can get trapped. The new patent permits the stars to clean each other because the star fingers gear into the space of the neighbouring star screen shaft. For this purpose, the longest star finger of a screening star is equipped with a metal piece, which strikes the neighbouring star screen shaft thus shaking off adherent materials. At the same time the metal extension does not only achieve an efficient cleaning effect, but it also reduces the wear of the striking finger to a minimum.
According to Doppstadt, nearly all of their systems are mobile, flexible and compatible, as well as versatile, they can be adapted to new requirements within a few minutes by exchanging components and the combination with other machines converts them into new, comprehensive solutions. This applies to well-known and proven models of Doppstadt screens: SM 518 and SM 620. These units can be operated either with a trommel or with a screening deck. The components can be exchanged without tools within 45 minutes and both models are suited for mobile and stationary use. The HS Selector is a new separation system in the star screen product range, which, in combination with a DW series pre-shredder, can achieve near-mesh grain screening and return of oversize into the pre-shredder.
Company info
Related products