LoadMan now shipping CARTel Scales for organics totes and trailers
Technology gathers intelligence on organic pick-ups enabling reduced food waste and lower costs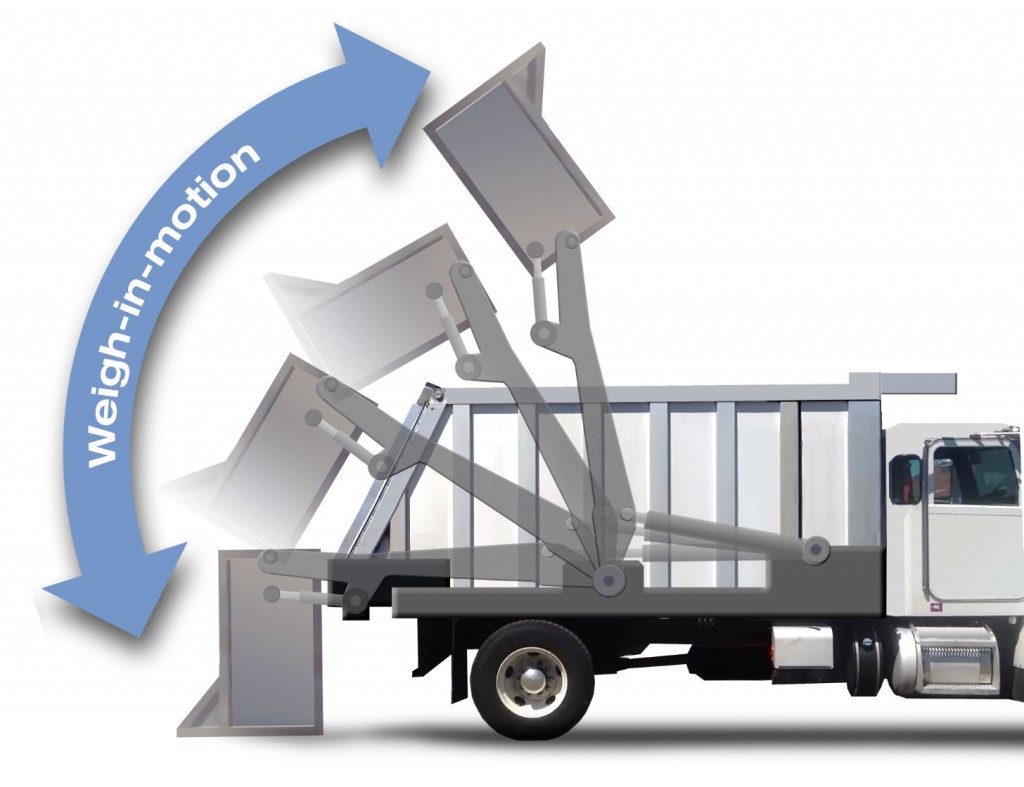 Creative Microsystems, Inc., a manufacturer of on-board truck scales and developer of LoadMan weighing systems, is now shipping its newly-designed CARTel Weigh-in-Motion on-board scales, compatible with five popular-brand organics totes and trailers. LoadMan's new CARTel on-board scale system for organics totes and trailers is designed to automate the weighing of bulk organics, is equipped with Weigh-in-Motion technology and is available with sophisticated data management software tools. CARTel scales are customized for five popular makes and models of organics totes and trailers including:
Brown Industrial
Martel
Walinga
Summit
Travis Body and Trailers
Food waste is the number one component dumped in the growing landfills across the United States and Canada. As reported by the U.S. Environmental Protection Agency (USEPA), 40 percent of all food is wasted and accounts for losses of over $170 billion a year. Thousands of grocery retailers in the United States have committed to the EPA WasteWise Sustainability Program for organic recycling, diversion and zero waste. Many industries are following suit including:
Restaurants and commercial kitchens
Schools and campuses from K-12 to colleges and universities
Corporate campuses
Food processing companies
Military bases
"Zero-waste programs make environmental and economic sense for any large organization," states Larry Santi, CEO and founder of Creative Microsystems, Inc. "Our CARTel solution is designed for servicing organizations committed to reducing the flow of organic material to MSW landfills. Decreasing greenhouse gas emissions by implementing zero-waste programs are increasingly mandatory for municipalities, schools and universities, corporations and military bases. Our goal is to help make that transition as seamless as possible."
Roger Edberg, senior superintendent of ground services at the University of California, Santa Cruz, adds, "The potential for a reduced tipping fee in dumping compostable materials is significant in providing operational cost savings."
"Without the ability to log and report individual customer weight data using LoadMan, haulers must estimate each customer's load weight when tipping multiple loads at organic recycling centers," said Santi. "On-the-fly estimates are highly inaccurate as organics have so many different weight variables including moisture, age of material and fats. LoadMan removes the guess work and provides autonomous weighing collection – letting the driver focus on driving."
According to Creative Microsystems, with LoadMan On-Board Scales, each customer can generate an accurate report of all of their bulk organic pick-ups on a daily, weekly, monthly or quarterly basis – all from LoadMan's Load Management web software. This software combined with LoadMan's SpotLight software provides automated deep-data analytics, flexible reporting and better management of truck routes and individual customers. CARTel scales also provide haulers with the ability to track weights, density, GPS coordinates or RFID of each customer tote. Cart intelligence gathered through the LoadMan solution informs food waste stream behaviour with outcomes that reduce waste while increasing a hauler's pick-up efficiency. With LoadMan, organic weight loads are highly accurate, typically achieving accuracy within one to two percent on every lift, regardless of the lift weight. Initial product installation and calibration takes as little as four to eight hours.
The LoadMan CARTel On-Board Scales for Travis, Brown, Walinga, Summit and Martel dump totes and trailers are available through LoadMan's network of certified VARs. LoadMan also has the ability to customize for other models based on customer needs.
Company info
Related products