DWS Systems makes its international show debut at IFAT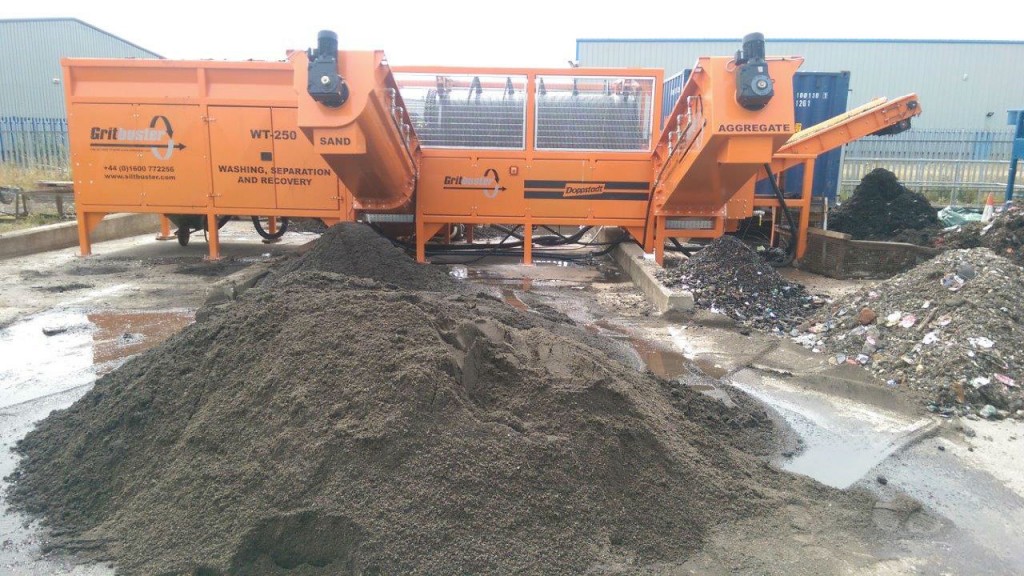 DWS Systems, the joint venture between Siltbuster, the water treatment specialist and the German recycling equipment giant, Doppstadt, , will be exhibiting at IFAT 2016 in Munich. This will be the first time DWS Systems has taken part in an international show, since the company was formed in 2015.
Located in hall B1.404, DWS Systems will be exhibiting the latest Gritbuster WT-250 road sweepings recycling system. The WT-250 is uniquely engineered to handle road sweepings, gully waste and trommel fines on a commercial scale, handling up to 25 tonnes per hour. It cleverly uses water to further separate out recyclable materials - washed gravel and sand products - making it easier for materials recycling facilities to separate out on a large scale the constituent elements of the waste they handle. This boosts the level of material reuse and minimises waste going to landfill. Thanks to this level of innovation, the WT-250 is in the running for a prestigious MRW National Recycling Award.
DWS Systems will also be showing its range of water treatment technologies including the HB40R lamella clarifier. This is specifically designed for the removal of suspended solids and other matter from process waters, so that the water can be reused. As a result, those using DWS Systems' water treatment kit can operate a closed loop process; they don't have to rely on large settlement lagoons to naturally treat their waste water. The net result is compact solutions which can be rapidly deployed on small sites to reprocess a range of waste materials to a higher standard than can be achieved by the current dry processing techniques.
Commenting on the company's presence at the exhibition, Dr Richard Coulton, founder of Siltbuster and CEO of DWS Systems UK said: "As just these two products show, we have some powerful solutions for the world's recycling industry. The collaboration between our two businesses means we can roll them out to an international audience much faster, which is important as the recycling sector faces some real challenges which our systems address. Our presence at IFAT is an important first step in that process. It's a great opportunity to showcase both the new business and most importantly, the technologies we offer."
Company info
Related products