WasteExpo 2016 to feature 4th Annual Composting & Organics Recycling Conference and Food Recovery Forum
North America's largest tradeshow and conference for the waste and recycling industries is June 6-9

WasteExpo 2016 is upcoming, June 6-9 at the Las Vegas Convention Center. Visitors to North America's largest waste and recycling industry trade show will benefit from an increased focus on organics recycling and composting, and will have the opportunity to meet with more than 600 equipment vendors and service providers scheduled to attend. WasteExpo features the latest equipment, products and technologies for the solid waste, composting, organics and recycling industries. This year's 4th Annual Composting & Organics Recycling Conference will include a Food Recovery Forum, which will focus on efforts to reduce food loss and waste in the U.S. and to recover food residuals for beneficial reuse, as part of three days of educational and technical sessions.
Seven reasons to attend WasteExpo 2016
1. WasteExpo 2016 will include three days of comprehensive sessions on recycling, waste management and organics management, including composting, anaerobic digestion, organics recycling, renewable energy from organics, zero waste, bioplastics, and a dedicated Forum on Food Recovery.
2. Meet and hear from renowned speakers from the recycling, waste management, composting, food recovery and organics recycling industries. Be part of a diverse meeting of minds from the organics, solid waste and recycling industry coming together in one location.
3. More than 13,000 attendees and 600 exhibitors from the U.S. and around the world will engage in industry education, networking, and business opportunities, all in one place.
4. WasteExpo offers more attendees with whom to network and the potential for more business opportunities than any other conference and exhibition in North America focused on waste management and recycling.
5. With 600 vendors available, you can determine all of your equipment and other purchasing solutions at this one event.
6. After the tremendous success of last year's 3rd Annual Composting & Organics Recycling Conference at WasteExpo, attendance from the organics sector of the market is expected to increase substantially in 2016 for the 4th Annual Conference event. The Conference Program is already oversubscribed and has been expanded to host more of the premier speakers in the organics industry. Meet with exhibitors on the show floor in this year's Organics Pavilion.
7. Outside of this year's outstanding organics and composting track, WasteExpo 2016 will include various networking opportunities for professionals from all sectors of the recycling industry.

The Investor Summit - co-located with WasteExpo 2015. Wunderlich Securities and WasteExpo are partners in presenting an investor conference providing the opportunity to gain insight to the factors influencing behavior of the operating companies
EIA Women's Council Boutique - The EIA Women's Council is excited to offer environmentally friendly shopping at WasteExpo at the Women's Council Boutique.
International Business Center - In 2016, WasteExpo has again been selected for the U.S. Department of Commerce's International Buyer Program (IBP). The IBP promotes WasteExpo to overseas attendees throughout the U.S. Department of Commerce's worldwide network of embassies, consulates and commercial centers. The International Business Center includes a special lounge for welcoming and registering non-U.S. attendees to WasteExpo.
Over 40 industry publications and organizations are supporting WasteExpo this year, including Recycling Product News and Solid Waste & Recycling magazine from Canada, along with U.S. publications American City & County, BioCycle Magazine, C&D World, EREF, WHEN, USCC, IFAT, MSW Management, Portable Plants & Equipment, Resource Recycling, Recycling Today, Waste & Recycling News, Soil & Mulch, Material Handling Solutions and many others. 2016 Supporting Organizations include the National Waste and Recycling Association, EREF - Environmental Research and Education Foundation, IFAT ENTSORGA, Low Carbon Economy, the US Composting Council and Australian Waste & Recycling Expo.
Testimonials and Rave Reviews for WasteExpo's Composting and Organics Recycling Track from 2015

"BASF is committed to the Composting and Organics Recycling portion of WasteExpo. It connects the right people in the market, and it enables meaningful business relationships." - Christopher A. Bradlee, Biopolymers - Market Development Manager, North America.
"It was a pleasure presenting at this year's Waste Expo, and I felt like the presentation was well attended. The Organics tracks had industry leader speakers along with a highly engaged audience, and this was a perfect combination that couldn't have been any better. Coming from a composting background, this is my first year attending the Organics tracks at the WasteExpo, and I was completely thrilled to see such an interest in the audience as well as the conference itself on the subject of organic recycling. With an ever growing interest and a time pressing period for policy mandates on organic recycling across the country, I hope to see these tracks grow with our industry and continue to be on the forefront of WasteExpo." -Jason Sanders, M.Ag.Ed, National Manager - Zero Waste Programs, EcoSafe Zero Waste.
"The compost industry is impressed with the rebranding of WasteExpo and their commitment in hosting the Organics sessions as an integral part of the program. The sessions were on target with technology and timely to meet the mandates of the states and the cities that are moving towards zero waste that recognize organics as the low hanging fruit to divert." -Evan W.R. Edgar, Chief Executive Officer, Organic Waste Solutions.
"I just wanted to express our appreciation and interest in the Organics Section that has been added to WasteExpo. We have presented and participated the last two years and have been so impressed with the participation and interest in the event, both in terms of volume and diversity. This is the next big focus area for the waste industry and it is impressive that the premier industry event is bringing it forward. You have done a great job organizing the event with great topics and speakers. We hope this continues." -Eric Herbert, CEO, Zero Waste Energy, LLC.
"Thanks for all of your hard work in pulling together a great cross-section of speakers for the Organics Sector at WasteExpo this year. I am so happy to see that your effort was rewarded with a high level of interest among attendees. You could feel the energy in the air at each of the sessions. On a more personal note, I want to let you know that the Organics Sector provided RRS with an excellent opportunity to talk with prospective clients about emerging ideas in organics recovery and composting. The organization and profile of the sessions we sponsored provided our organics consulting practice industry excellent exposure to both our allies and customers." -JD Lindeberg, PE, President, Resource Recycling Systems Inc.
"It is no secret that organics recycling must be included, promoted and implemented in order to achieve the new and aggressive recycling goals that are being set by municipalities. And no group has more 'skin' in the business of recycling organics than the solid waste haulers. Highlighting an organics section to WasteExpo was a timely addition. ECS has participated in WasteExpo for the past several years and now considers it an essential conference to attend, make key presentations and join the organics group in the exhibit hall. I appreciate the effort and dedication you have shown in developing WasteExpo's Organics track and making it one of the premier annual organic industry events." - Steve Diddy, Engineered Compost Systems (ECS).
"Thank you for your continued effort to help grow this event for the Organics and Anaerobic Digestion market segments. In the past two years, the Organics tracks both from a presentation and exhibition standpoint have grown substantially and seem to gain more and more momentum, becoming a more integral part of WasteExpo. With an ever growing interest from attendees and policy mandates on organic recycling gaining traction, I hope to see this growth within our industry and within WasteExpo continue. This will be a very important market segment and a big area of focus in the solid waste industry and we look forward to next year's conference!" - Thomas F. Gratz, Renewable Energy, entec biogas, USA.
Related Articles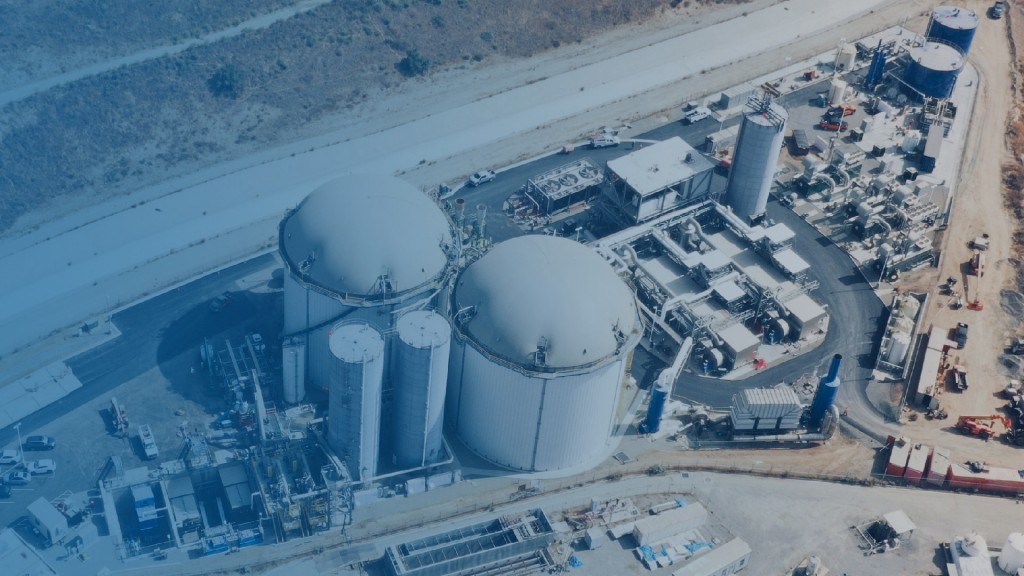 Anaergia to upgrade Petawawa, Ontario, water pollution control plant's anaerobic digesters