SBM launches new mobile impact crusher at Bauma – the REMAX 1111 MAXI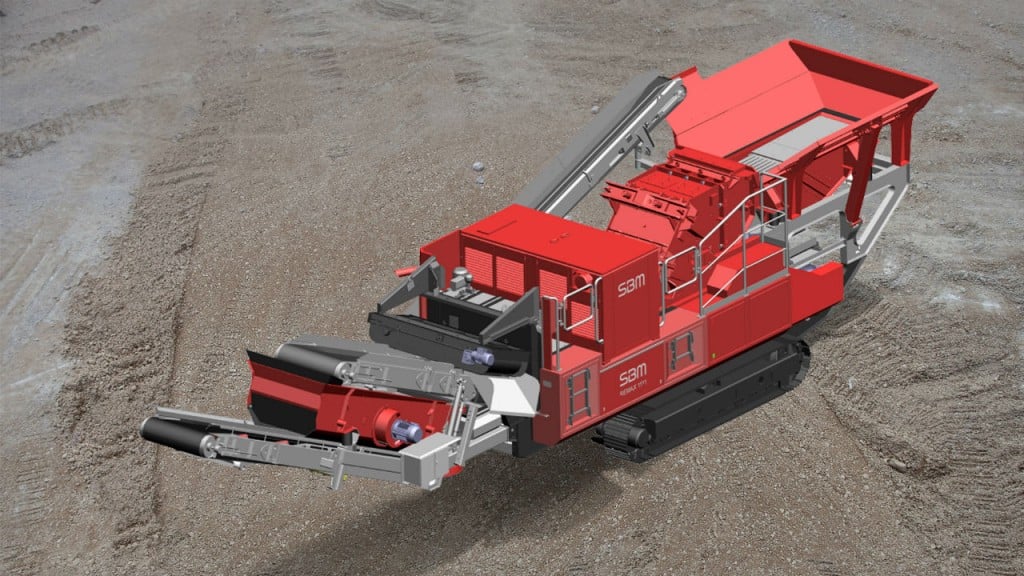 At Bauma 2016 SBM is launching a new mobile impact crusher – the REMAX 1111 MAXI.
Compact, efficient, powerful
The requirements were clearly defined right from the start: the new plant has to be compact, efficient and powerful. Therefore the track-mounted plant weighing 29.8 tons (without options) belongs to the compact class of the REMAX series. The total weight, including secondary screening unit, comes to 34.5 tons. Due to its ideal dimensions the plant can be transported simply and easily. The standard hopper size is 3.3 cubic metres. Hydraulically folding hopper sides to make the hopper even higher can be operated and locked from the ground and increase the hopper volume to 6 cubic metres. Optimum material flow is assured due to the integrated 2-deck pre-screening unit with lateral discharge conveyor, the aggressive intake geometry and the discharge chute below the impact crusher for especially gentle transfer to the main discharge conveyor.
Best of both impact crusher
The RCI 11/11/4 impact crusher features a rotor diameter of 1,100 mm and a system width of 1,100 mm it has been developed from the best of both brands – SBM and MFL.
In the crusher there are two pre-stressed impact toggles with overload protection by sturdy steel springs and a hydraulically supported gap adjustment. The newly developed rotor is equipped with four impact bars. Changing the wear parts is very easy.
Clearly separated end product
The REMAX 1111 MAXI is simply the best for recycling applications due to the over-belt magnetic separator that can be raised and lowered hydraulically, the wind sifter for light fractions, and the 1-deck secondary screen with a banana-shaped screening surface at a screen length of 3 metres. The direct screen drive provides a clear separation resulting in a high-quality final product. The oversize material return conveyor can be turned and swivelled hydraulically and it is very easy to couple or uncouple the screening machine even in terrain that is not 100 percent flat.
Profitable and eco-friendly
Another special feature of the REMAX 1111 MAXI is its eco-friendly diesel-electric drive with optional external power supply. The electric drive of the crusher (132 kW) and the unique maintenance-free fully-electric traction drive are additional highlights.
An intelligent control system and software complete the full package and provide for simple communication with the machine. Controlling the individual plant components is comfortable and easy due to visualization at the touchscreen display, soft key control elements and various wireless remote control functions such as lifting the cover of the intake box and the impact toggles, raising/lowering the magnetic separator or controlling the traction drive. Tele-maintenance is possible via modem.
Related Articles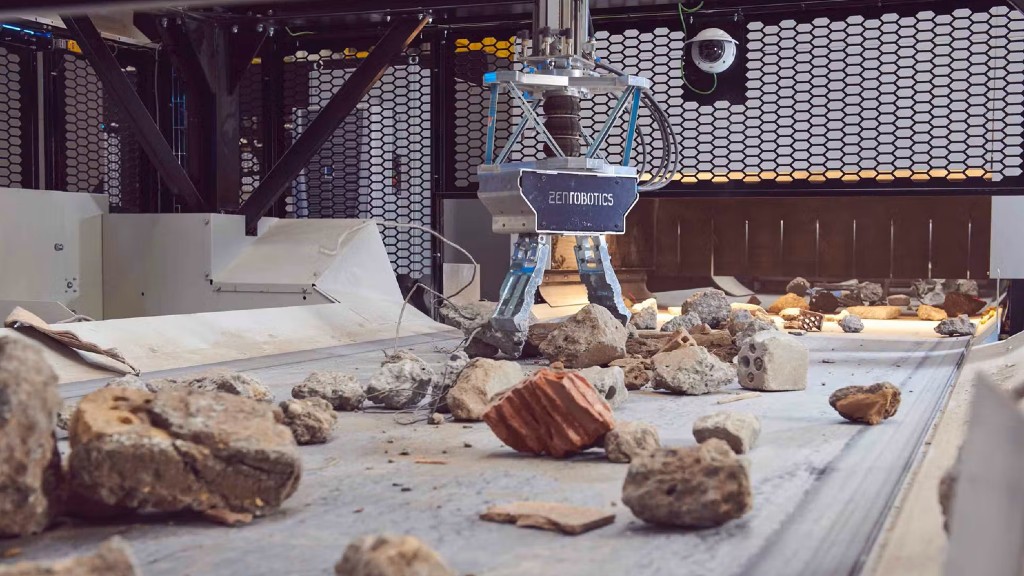 Spross Transport & Recycling AG triples the amount of ZenRobotics sorters at Zurich facility