Rotobec announces customized Rail Grapple attachments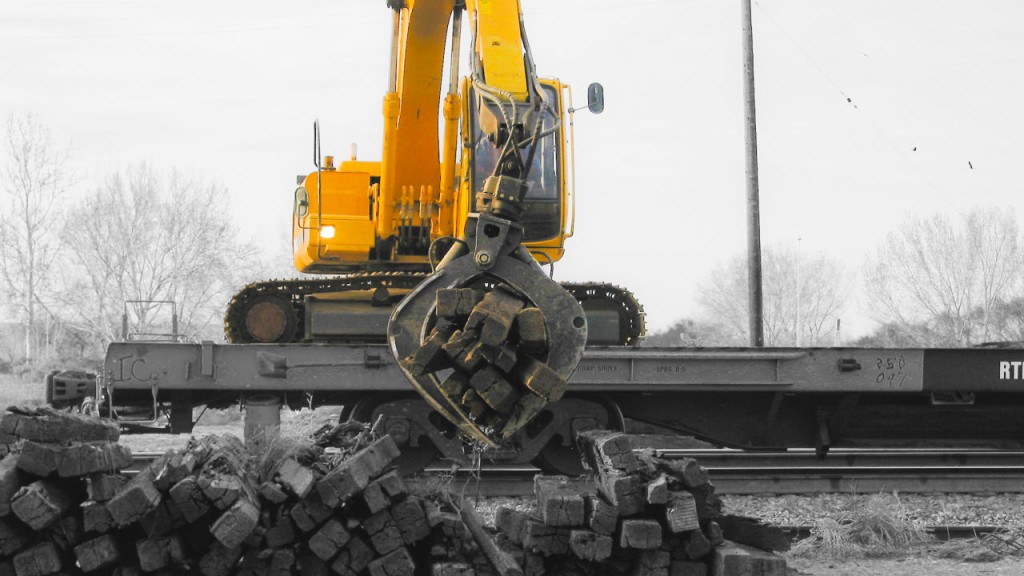 Rotobec's Rail Grapples are specifically designed to handle both new and end-of-life rail ties. The Loose Tie Grapple is a modified version of Rotobec's Combination Grapple and is mainly used for loading and unloading ties rail-side.
The 5805RA Grapple is specially designed to handle rails, ties and tie bundles. To optimize each motion, the edges have been modified to pick up two or more ties at a time. This specialized grapple is also able to bypass, which allows it to be used in a variety of applications, in materials handling and recycling.
All of Rotobec's Rail Grapples come equipped with high pressure cylinders and a bolt-on head for easy maintenance. Oversized, chromed and hardened pins and Rotobec's interlocking head structure come standard, and a strengthening ellipse has been added to the jaws of the Loose Tie Bundle. Each comes with Rotobec's RT rotations, which have a standard 360o rotation, fully supported pinion gear and are fully sealed.
All Rail Grapples are designed and manufactured in North America and backed by Rotobec's 18 month/3,000 hour warranty.