Peninsula Plastics introduces new Curbside Organics Bin for source separated programs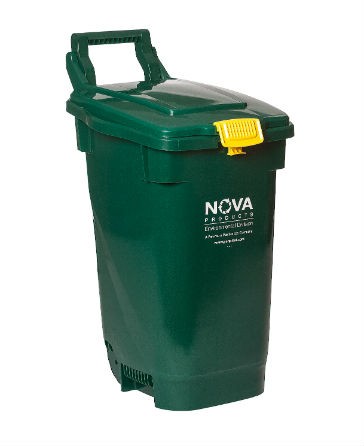 Ontario-based Manufacturing company Peninsula Plastics Ltd has announced the official release of a new 13 gallon curbside organics bin under their Nova Products division. Aimed at making source separated organics look better and work better for residents and haulers alike, this bin has been designed for everyone.
"Implementing curbside organics can be hard enough, we wanted to give municipalities a better option for collection. Something that the homeowner will want to use and something that will make the collection worker's job a little easier as well," said Ashley Clark, Sales Manager for the Nova Products Division. "When we went into designing this product we asked municipalities, residents and haulers what they wanted in a curbside organics bin. We took their suggestions and made it a reality in our new bin".
A comfortable handle height makes this bin a hit with residents, making it easier to transport to the curb for collection. Added handles on the sides and bottom make it easier for haulers to empty and the lid is designed so that it can be held open much easier when being emptied. Solid nylon wheels are embedded into the bin removing the need for metal axles and creating a point of reinforcement on the bin where the competitor's bin is usually the weakest. "All bins can be equipped with an additional animal lock and instruction card on how to assemble, use and remove the lock. This was our idea to provide an added value to the customer and to ease the burden on the municipalities which are usually left to explain to each residents how to install and use this added feature."
Like Peninsula Plastics' other products including curbside recycle bins and a newly released kitchen organics bin, the new curbside organics bin comes with lid options.
"People want options, and municipalities want a robust and consistent recycling program," continues Clark. "Making these bins with lid options such as solid lids, vented lids or lids with a quick-drop hole gives these bins a place in homes, workplaces, businesses and schools. But providing customers with a new product that is more user friendly, more durable and more appealing all while maintaining a competitive price has been our biggest success."
Related Articles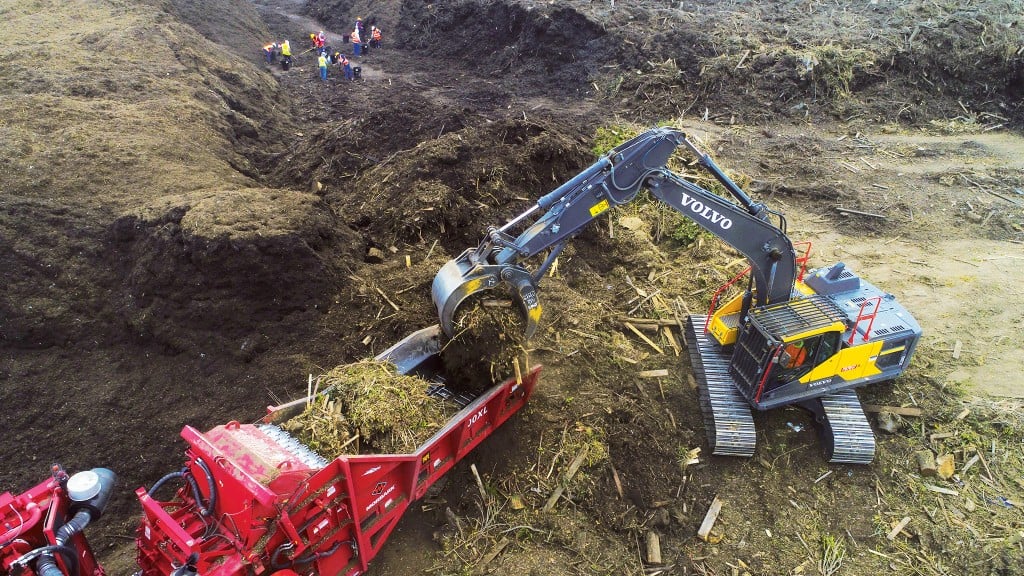 How Agromin is using Volvo equipment to drive sustainability in the compost industry