Unique Whole-Log Wood Waste Burner Produces Up To 110 Kw of Fossil Fuel Free Electricity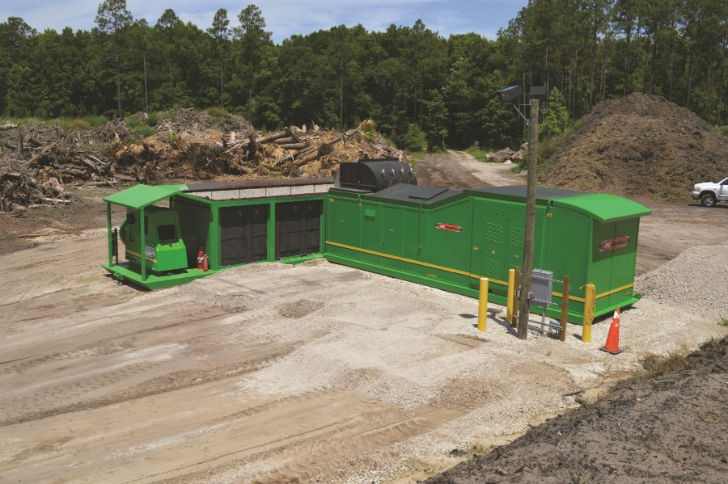 ElectraTherm recently partnered with Air Burners to develop the first whole-log wood waste burner utilizing ElectraTherm's Organic Rankine Cycle (ORC) power generating technology. This waste-to- energy system, called the PGFireBox, eliminates large amounts of wood waste without any pre-processing, converting woody biomass to fossil-fuel-free electricity, while providing a significant improvement in environmental impact by eliminating the methane released as wood decomposes in a landfill or forest. The first PGFireBox was commissioned in Jacksonville, Florida.
Air Burners' air curtain burning system utilizes patented technology to dispose of vegetative waste without costly pre-processing requirements. The company's self-contained system generates electricity from vegetative waste and is a fast, environmentally-friendly method (6 to 8 tons per hour/30 cubic yards per hour). The PGFireBox is also portable and can be deployed close to the location where woody biomass is collected.
ElectraTherm's Power+ Generator feeds off heat from the burner to generate up to 110 kW of fossil-fuel-free electricity. Through the company's ORC process, hot water heats a working fluid into pressurized vapour. As the vapour expands, it drives ElectraTherm's patented twin screw power block, which spins an electric generator and produces power.
According to ElectraTherm, the Power+ Generator is ideal for various applications beyond biomass, such as internal combustion engines, geothermal/ co-produced fluids and solar thermal.
Company info
Related products