MRWMD Selects BHS for new Mixed Materials Recovery Facility
Advanced MRF will process Single Stream, Mixed Waste and C&D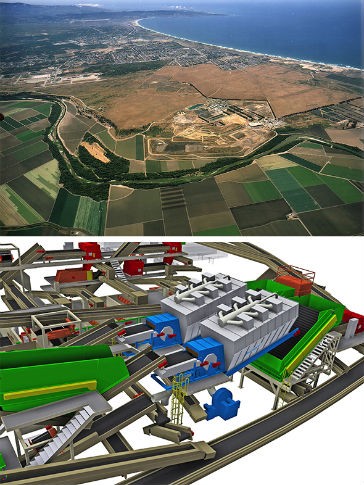 The Monterey Regional Waste Management District (MRWMD) has chosen Eugene, Oregon-based Bulk Handling Systems (BHS) to design, manufacture and install its new Materials Recovery Facility (MRF). The multi-line system is scheduled to open in September, 2016 and will process more than 30 tons-per-hour (tph) of Single Stream materials, 40 tph of Mixed Waste and 40 tph of Construction and Demolition (C&D) materials.
THE MRWMD serves an 853 square-mile area and nine member agencies[1] in Western Coastal Monterey County. In 2012, it opened the country's first SMARTFERM dry anaerobic digestion (AD) facility to convert organics into electricity and compost. The announcement of the upcoming MRF continues the organization's leadership and will support the 75% diversion goal adopted by the District Board, as well as the State of California's 75% diversion goal by 2020.
"This MRF improvement project will position the District and its member agencies to achieve new levels of success in support of the District's 'turning waste into a resource' mission for the next 20 years," said District General Manager Tim Flanagan. The project will create new publicly-owned community diversion infrastructure to ensure that District member agencies are fully compliant with State regulatory requirements including AB1826 organics diversion, AB341 mandatory commercial recycling, and CalGreen construction and demolition material diversion.
The system features two infeeds: one for C&D materials and one for either Single Stream or Mixed Waste. A BHS Bag Breaker, Debris Roll Screens and Nihot Single Drum Separators provide the flexibility to process both material types in the mixed materials line. Also featured are Polishing Screens and NRT optical sorters, including a NRT FiberPure system, to maximize the recovery and purity of fiber and containers. In addition to traditional commodities, this system will also recover organics, glass, wood and aggregates.
"This advanced system highlights the increased demand for flexible processing," said BHS CEO Steve Miller. "Screen, air and optical sorting are working together to process either Single Stream or Mixed Materials with high recovery rates. The MRWMD continues to show leadership in solid waste management, including anaerobic digestion, and should be an example for other communities throughout the country to follow. They have aggressive goals and are implementing state-of-the-art technology to divert 75 percent of incoming materials from a variety of material streams."
---
[1] Including Carmel-by-the-Sea, Del Rey Oaks, Marina, Monterey, Monterey County, Pacific Grove, Pebble Beach Community Services District and Sand City