Eriez introduces line of SMART products for the recycling industry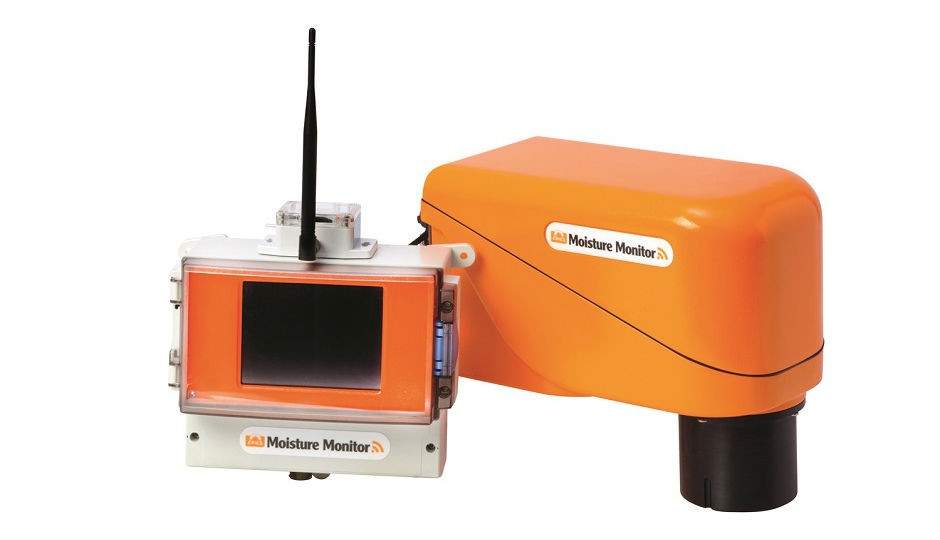 At this year's ISRI 2015 Convention Eriez introduced a new line of SMART (System Monitoring and Reporting Technology) for the recycling industry. This technology was developed to monitor and report on frequently fluctuating measurements throughout typical recycling processes, giving operators greater control over their processes to maximize metals recovery and separation efficiency.
"Our SMART products embrace technology to offer new functionality, superior reliability, better product utilization and capabilities that push beyond traditional product boundaries," said Mike Shattuck, Eriez' market manager metals recycling. "The SMART products line for recycling currently includes Eriez' previously introduced Metal Loss Monitor as well as the new Moisture Monitor, Splitter Monitor and Belt Scale option. A number of additional products are currently in development and will be added to the line in the future."
The Eriez Moisture Monitor (shown above) is a non-contact electronic scanning device that measures the water content of material passing through its inspection field. When installed on a conveyor, it reports the moisture content of the material on the belt as a percentage that can be read locally or remotely via Eriez' MLM web portal. The company says this capability is particularly beneficial to the recycling industry because operators can better optimize the amount of water injected into the mill to prevent fires and control airborne dust generation. With the Moisture Monitor in place, mill operators can assure sufficient water injection to accomplish these safety goals. Excessive water content interferes with separation, increases metal losses and increases costs due to the added waterweight of reject material sent to landfill.
The Eriez Splitter Monitor (below, left) is an optical system that measures debris build-up on the critical leading edge of splitter blades used on many different types of separation equipment. It provides an analogue measurement of the amount of detrimental build-up and can be programmed through the Eriez MLM web portal to send warning alerts via email or cell phone text messages to prompt the appropriate personnel to clean the splitter blade. Eriez Splitter Monitors allow recycling line operators to perform this essential function in fewer labour hours by automatically monitoring and alerting personnel rather than requiring them to manually check each splitter for debris build-up. This results in greatly improved metal recovery and lower operating costs.
The Eriez MLM Belt Scale option (below right) is a device that continuously monitors the gross weight of recycling reject material passing through the Eriez Metal Loss Monitor. It provides additional data, which when combined with Eriez' proprietary calculations, better monitors the separation efficiency of recycling plants. Many such plants operate intermittently or with varying feed rates that can cause variations in the number of metal pieces that are rejected to the landfill per minute of operation. To better isolate such variations from indications of separation equipment inefficiency, the MLM Belt Scale option permits graphing and monitoring for the much more relevant counting of metal pieces per ton of waste.
Thus, system operators can better adjust and maintain separation equipment to maximize efficiency.