Rotochopper Launches Slow Speed Shredder Line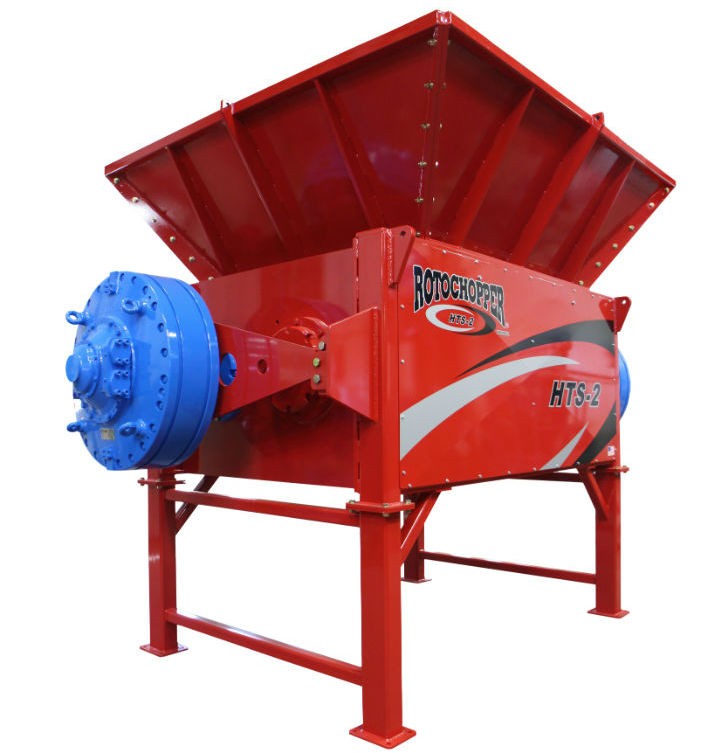 To help customers capitalize on growing opportunities in recycling markets, Rotochopper is launching a new line of industrial slow-speed shredders. The first model in this new line, the HTS-2, made its debut at Waste Expo in Las Vegas. The HTS-2 is an aggressive dual shaft shredder designed to pre-process stumps, commingled C & D, railroad ties, and other forms of mixed or contaminated waste.
Maximizing the Potential of Waste Materials
The HTS-2 shredder minimizes the costs of turning challenging feedstocks into end products like compost, landscape mulch, and boiler fuel. By reducing maintenance costs and increasing total uptime percentage, the HTS-2 shredder maximizes the value of raw materials that pose problems for high-speed grinders. Vince Hundt, Rotochopper co-founder and International Sales Manager, said "The introduction of the HTS-2 is the completion of a long-term Rotochopper plan and promise to provide our customers with a complete line of grinders from hammer-mill to hi-torque. To the continuing success of our high speed horizontal grinders and hammer mills we now add the HTS-2 hightorque grinder we have been talking about."
Streamlined Maintenance & Rugged Reliability
The HTS-2 simplifies operation and maintenance with a user-friendly design that keeps your shredder in sync with the rest of your processing equipment. The open shredding table allows dirt, stones, and other abrasives to easily pass, reducing wear rates. Grease points and other routine maintenance areas are easily accessible. The aggressive tooth design efficiently pulls in raw material for continuous throughput without a feed ram. The teeth and counter teeth ensure active shredding in both directions. Weld-on shredding teeth stand-up to contaminants better than bolt-on inserts. Designed for extreme duty applications, the radial piston drive motors deliver over 1,000,000 in.- lbs. of torque to each shaft in both directions. These radial piston drive motors offer better reliability and parts availability than gear boxes and other systems commonly used to generate the required torque levels.
Flexible for Diverse Work Environments
The HTS-2 shredder is available with diesel or electric power units from 400 to 630 hp, in stationary, portable, or track-mounted configurations. Seamless Integration with Rotochopper Grinders and Hammermills Hundt observed, "We now have the answer to processing your nasty, contaminated material without pre-sorting. The HTS-2 coupled with a Rotochopper horizontal grinder and hammermill can turn contaminated C&D into whatever product the local market wants." The HTS-2 shredder integrates with Rotochopper horizontal grinders to provide effortless fiber sizing of challenging materials. With a Rotochopper multi-stage fiber sizing system, raw waste goes in and a finished product comes out. The shredder outputs a steady stream of material that is optimized for metal removal and grinding. An in-line Rotochopper grinder then efficiently refines the shredded material to finished specifications for landscape mulch, compost, biomass fuel, or other materials. With the addition of an in-line Rotochopper hammermill, a Rotochopper multi-stage system can even produce fine texture fiber for animal bedding, fuel pellets, and other short fiber applications.
Related Articles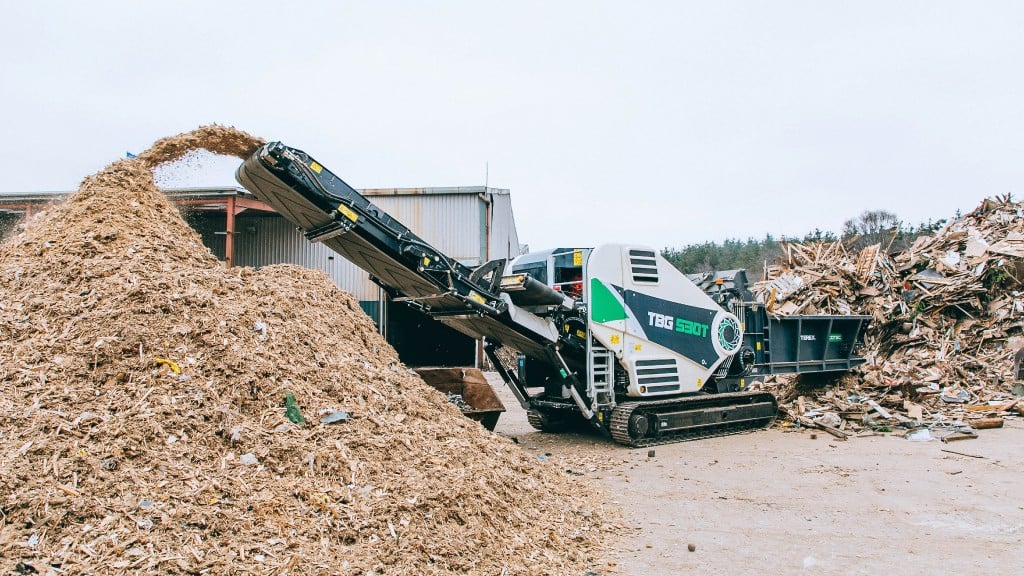 Terex Ecotec's new high-speed shredder ideal for wood processing and green waste shredding