Stationary Electric Handler Combined With Auto Dismantling System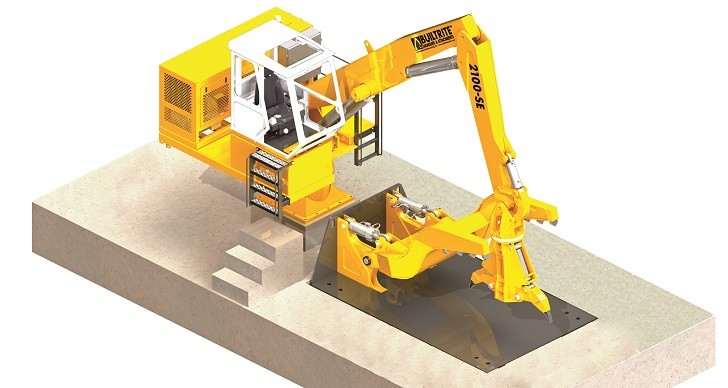 Northshore Manufacturing has introduced a highly efficient means of totally dismantling automobiles, by combining the company's most popular stationary electric material handler/excavator (the Builtrite model 2100-SE) with its proven Auto Dismantling System. This combination is designed to recoup non-ferrous metals from end of life vehicles, including metals found in engines, transmissions, wiring harnesses, radiators, heater cores, and air conditioning units.
According to Northshore, with an efficient operator, this combination can process, on-average, six to 10 vehicles per hour. For power, the Builtrite Model 2100- SE uses approximately 35 kW per hour, which when compared to an excavator using an average of 3.5 gallons of diesel fuel per hour, can equate to savings up to approximately $17,000 per year (dependent upon local diesel prices and utility rates.)
For low maintenance costs, the model 2100-SE utilizes a high efficiency, 75-hp, Baldor Industrial electric motor. Very little maintenance is required, especially when compared with the maintenance needed on a diesel engine (oil changes, air filters and a shorter motor life overall) resulting in substantial cost savings over the life of the machine.
These machines are also clean and quiet, helping to accommodate the ever increasing pressure put on recyclers to lower noise and air pollution. Plus, with no emissions and low noise, units are ideal for work indoors.
Additionally, the 2100-SE cab is built with operator comfort in mind. The seats and arm rests are ergonomically designed to reduce fatigue and increase productivity, and large windows provide great visibility.