Ecoverse to Host Equipment and Solutions Showcase in Cleveland On April 14-16.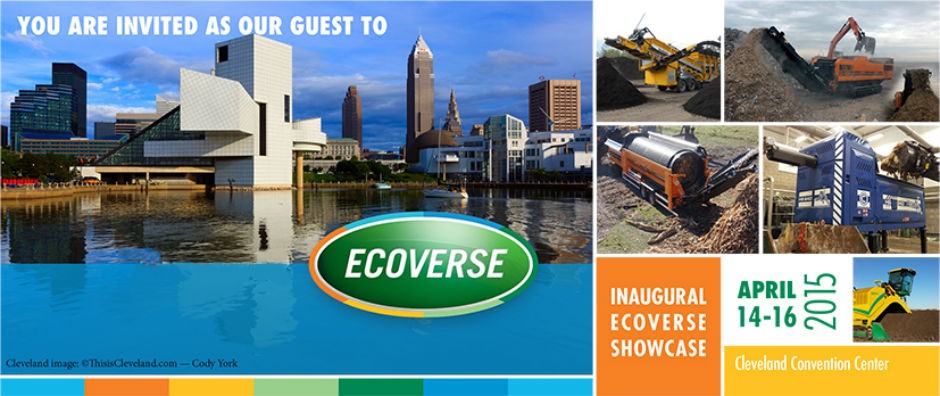 Ecoverse, formerly known as DoppstadtUS, is hosting an open house showcase on April 14-16 at the Cleveland Convention Center. There will be classroom sessions and product tours of the Ecoverse brands including Doppstadt, Backhus, Backers, Tiger, and Harvest Quest. The first day will be dealer focused with sales and service training on new equipment features and specifications. The second day is dedicated to end users and will include classroom sessions on food waste management, removal of plastic contaminants, anaerobic digestion, and reduction of odors in compost. There will be an Ecoverse launch party that evening (April 15) to celebrate the unified brands. The final day is open to the public and media. For more information or to RSVP, please contact Niki Vala at [email protected] or by calling 440-937-3225. Free registration is available at http://www.ecoverse.eventbrite.com.
Ecoverse is also pleased to welcome Brendan Kieran as the newest regional manager. His territory includes Florida, Georgia, South Carolina, North Carolina, Alabama, and the Caribbean. Brenan brings over ten years of equipment sales experience with a focus on mobile screening. George Wilcox has taken the role of systems manager for Ecoverse and will oversee stationary equipment sales.