New Jest Waste Recycler Built With Two-Deck, Heavy-Duty Feeder-Screen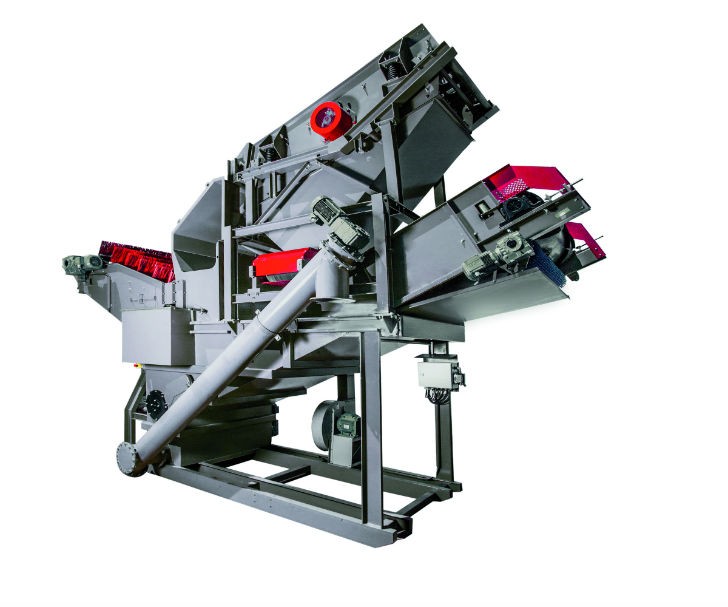 The new Jest Waste Recycler is built with a two-deck, heavy-duty feederscreen to separate oversize material and dry fines, and is specially designed for the North American market. Using the new two-deck HD feeder screen, these machines allow for the use of a picking station after oversize material separation. Units separate infeed material up to 15 inches, ranging from C&D waste to MSW, using either 7.5-cubic-foot or 12-cubic-foot feeder-screens.
After oversize material and dry fines are removed from the process, the main waste is placed for processing by a newly added windsifter (5 kws or 11 kws depending on the model) which now has three different settings. After separating plastics, paper and lighter material, a floating system uses four separate adjustments to separate and clean wood, rock, glass, compost or metals from unwanted material.
The Jest Waste Recycler System separates, cleans and classifies by material type, using material density. According to TORSAN U.S., North American distributor of the Jest Waste Recycler, it is the only machine on the market that removes contaminants from materials by means of screening, air and flotation in one machine. The Jest Waste Recycler does not require any preparation for installation as it is built on skids. It also has a separate electrical panel and is easy to carry using a mounted hook. Units fit into any kind of installation and can be configured as mobile or stationary, in tandem with conveyor belts, hoppers, screens, trommels and crushers.