Custom grinders match demanding applications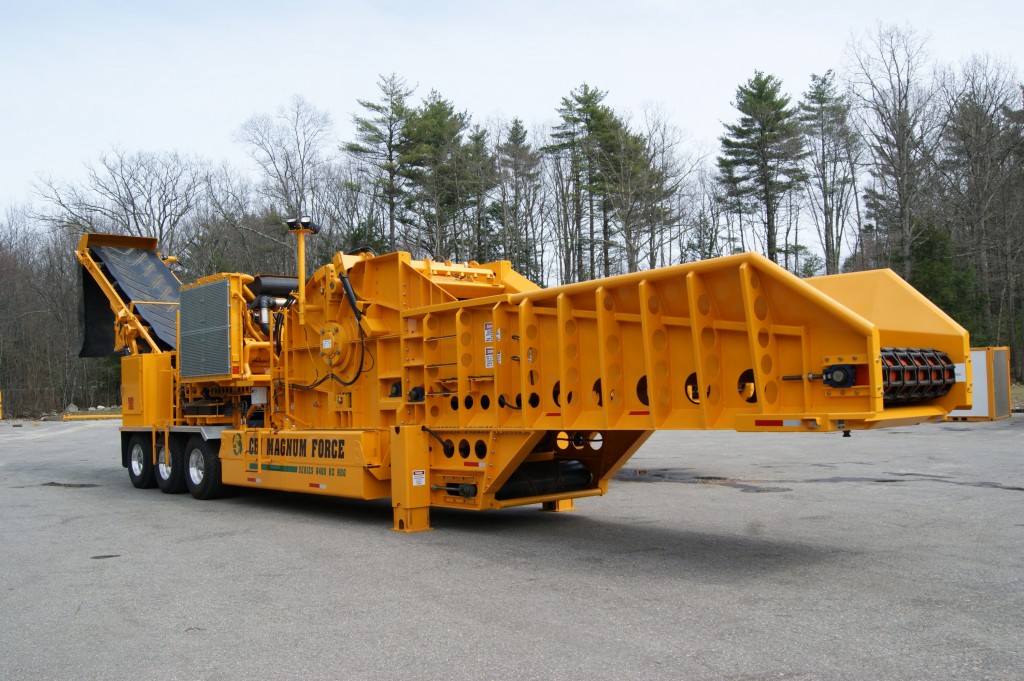 Custom grinders match demanding applications
One size does not fit all. That's why Continental Biomass Industries (CBI) says they have been designing, engineering and custom-building biomass recovery systems to meet the specific needs of customers for over 25 years. The company manufactures both upswing- and downswing-style grinders. "Upswings" are generally higher speed for cleaner material with premium throughput, while "downswings" are generally lower speed with the ability to process a more contaminated waste stream and have the flexibility to accept multiple rotor options.
Introduced in 1991, CBI says their Grizzly Mill (bottom left) is the backbone of their Biomass Recovery Systems, and the first unit manufactured is still in service with over 70,000 hours.
With multiple rotor options available, CBI grinders can be configured specifically as primary, secondary or tertiary machines for waste wood such as stumps, logs, poles and ties, stringy bark and yard waste, as well as demolition debris and MSW, for product sizes ranging from 15mm to 500mm. Two of CBI's most popular downswing-style grinders that can be custom configured as track-mounted, wheel-mounted or stationary machines, include the Magnum Force 8400 and 6400 (shown above).
The Magnum Force Series 8400 Horizontal Hog features an exceptionally strong, yet light chassis, and the option of three application-specific rotor packages. The 8400 delivers both the rugged durability needed for processing metal- and aggregate-contaminated waste, as well as unrivalled portability in over-the-road transport. The 8400 grinds full-length trees, stumps and brush, yard waste, contaminated C&D, telephone poles and railroad ties at a throughput rate of up to 200 tons/hour. As with all CBI products, every feature and component is designed for the longest wear life, easiest maintenance, and lowest cost of operation available. Power unit options range from 1,050-hp to 1,200-hp CAT diesel, as well as electric.
The Magnum Force 6400 is designed for versatility. It features four different, field-swappable rotors that include forged drum, solid steel, 2-pocket or 4-pocket chipper. This unique design provides the flexibility to process an exceptionally wide variety of materials with a single machine. Within a day, users can change from making high-quality mulch from trees and stumps, to chipping stem wood into chips in custom sizes ranging from 2mm to 50mm, to grinding highly contaminated C&D debris or railroad ties with tie plates attached, just by swapping rotors and screens. According to CBI, this versatility guarantees users will always have the right machine for the job when market demands change and opportunities come knocking. Power unit options on the 6400 model range from 765-hp to 1,050-hp CAT diesel or electric.
Company info
Related products