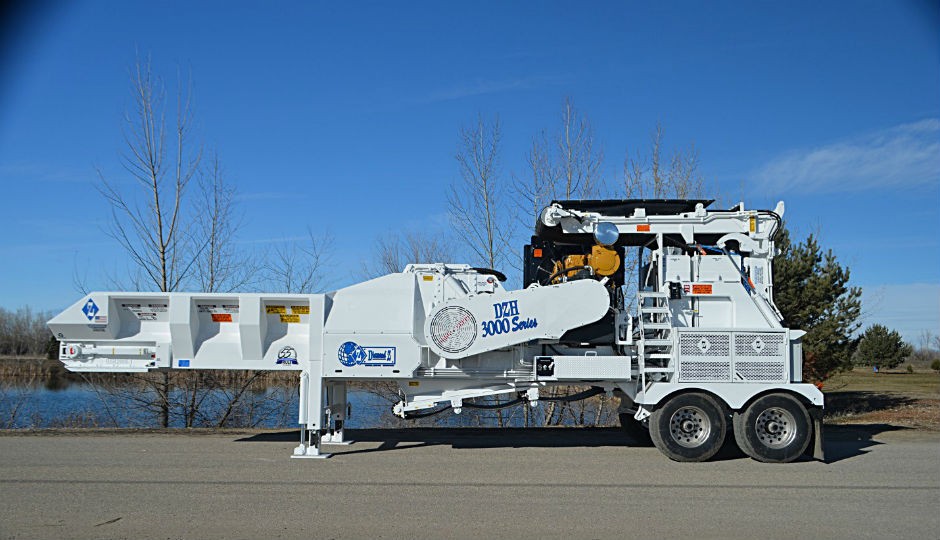 Diamond Z and Rule Steel have announced the unveiling of their newest horizontal grinder. Continuing Diamond Z's tradition of industry innovation and excellence, this machine is ready to make an impact on the industrial grinding world.
This smaller, lighter, more cost efficient model is infused with all of Diamond Z's proven performance. At 580 horsepower in a 63,000 lb. package, the DZH3000 is sure to take its place among Diamond Z's elite horizontal machines. Diamond Z customers have never lost a horizontal hammer mill due to contaminant impact, due to the durable design and patented break- away mill bearing feature.
The Diamond Z hammer mill features an industry class leading mill shaft/bearing design.
Company info
Related products
Related Articles
On January 1st, 2021, the Basel Convention's plastics waste amendments became effective in Canada. The amendments focus on the international movement of plastic wastes that may have limited recycling options or be more difficult to recycle. This change will likely be felt all along the supply chain, including collectors, processors, and exporters. If you export plastic waste for recycling or final disposal, or if you are an exporter of other scrap materials, including plastic, paper, or e-waste, you may be subject to Canada's Regulations, and a valid export or transit permit may be required.