Nihot unveils SDS 650-i and SDS 800-i
New line extension offers numerous improvements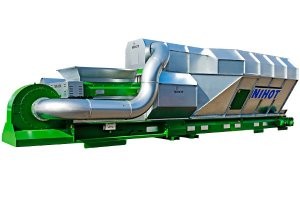 Amsterdam-based Nihot Recycling Technology, a subsidiary of Bulk Handling Systems (BHS) has announced an update to its Single Drum Separator (SDS) product line by releasing the i-Series. It will initially be available in two sizes, the SDS 650-i and SDS 800-i. Both are self-contained, plug-and-play units that use negative pressure to separate materials based on density and shape.
The SDS i-Series features numerous improvements over previous models, most notably improved separation results and straightforward adjustability.
Bulk Handling Systems (BHS) and Nihot will have a SDS 650-i on display at Waste Expo, 2014, held this week, April 28 - May 2 in Atlanta.
"We listened to our customers," said Nihot's Sales Manager Joep Barenbrug. "Whereas the previous model required some labor to adjust settings, operators can now make adjustments easily and while in operation. The i-Series features a self-supporting frame and in-line design that enables it to fit in a single shipping container. It will show up fully assembled and ready to perform at a high level."
Other improvements include a longer expansion chamber and blow-nozzle for more consistent separation and adjustability, more robust components in a modular design, integrated return ducting and dust collection and an improved look and feel. "This machine is lighter yet more durable, and features increased adjustability and mobility. Our team has taken an industry-leading offering and improved upon it. We're all quite proud and excited to bring this equipment to market and to show it off at Waste Expo," said Nihot's General Manager Huig van der Meij.
The Nihot SDS line has developed a reputation for precise, tunable density separation using negative pressure. The units are truly plug-and-play and offer contained dust collection and very low maintenance requirements. The SDS 650-i and SDS 800-i can be used in a number of applications, including Construction and Demolition (C&D), Single Stream Glass Cleanup, Municipal Solid Waste (MSW), Commercial and Industrial (C&I), Auto Shred Residue (ASR), E-Waste (WEEE), Compost, Biomass, Metals and Incinerator Ash, among others.
Nihot is distributed in North America by Bulk Handling Systems (BHS) who acquired the company in 2013.
BHS Names Richard Sweet Systems Optimization Manager
Bulk Handling Systems (BHS) has named Richard Sweet Systems Optimization Manager, a new position developed to reinforce BHS' commitment to providing world-class customer service. Richard and his team will oversee Plant Optimization, Preventive Maintenance, Parts Programs and regularly scheduled visits to materials recovery facilities (MRFs) and other customer locations. "Richard's experience and expertise will be a tremendous asset to our current and future customers," said Steve Miller, BHS CEO.
"As we continue to expand our system base, it is a top priority that we have the pieces in place to proactively support them. Our customers' success is our success, and Richard's aptitude in the field will help our customers keep their systems running like a BHS system should – leading the industry in throughput, recovery and uptime," Miller continued.
Richard has been intimately involved with every major BHS system since he started with the company in 2008, experience that gives him a unique understanding of MRF operations.
"MRFs are larger, more technologically advanced, and recover more than ever. Throughout this evolution I have been fortunate to have worked with hundreds of elite operators and the best equipment in the industry," said Sweet. "I plan to share these best practices to help our customers achieve their business goals. It's a truly exciting position for me, and one that I'm sure will provide great value to our customers."
Previously, Richard was BHS' Projects Group Manager. A Mechanical Engineer, Richard has experience in Operations Management, Product Design and Development, Project Management, Analysis and Assessment, Manufacturing and Service Support.
Company info
Related products
Related Articles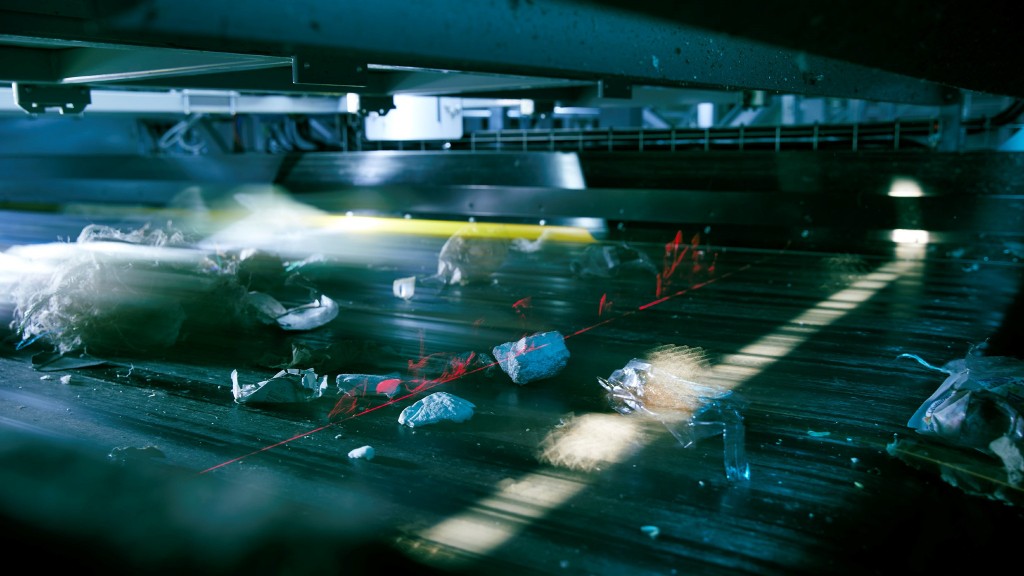 PreZero launches Europe's newest sorting plant for lightweight plastic packaging