Odor Armor odour neutralization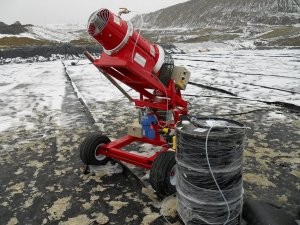 Odor Armor from Benzaco Scientific is a highly effective concentrated multi-component blend of odour neutralizing compounds. It is specifically formulated to eliminate nuisance odours in solid waste management and recycling facilities, and other industrial applications when applied using vapour phase technology. This product is scientifically engineered to neutralize molecules, rendering them odourless and imperceptible.
Odor Armor is not a masking agent or perfume, and is available for use with traditional, stationary, hose-and-nozzle type systems, or freeze-proof, mobile turbine-fan systems that can be configured on a wheeled frame or mounted on a water-trailer. A smaller 100-volt fan unit is also available for indoor applications.